This article is a step by step breakdown of how to enable toll tracking, and get your transaction information from SunPass into your HQ system.
Step 1
First, you need to access your HQ tenant and enable the toll tracking module by heading to Settings → Car Rental → Integrations →Enable Tolls Tracking → "Yes", then navigate to the bottom and click on save.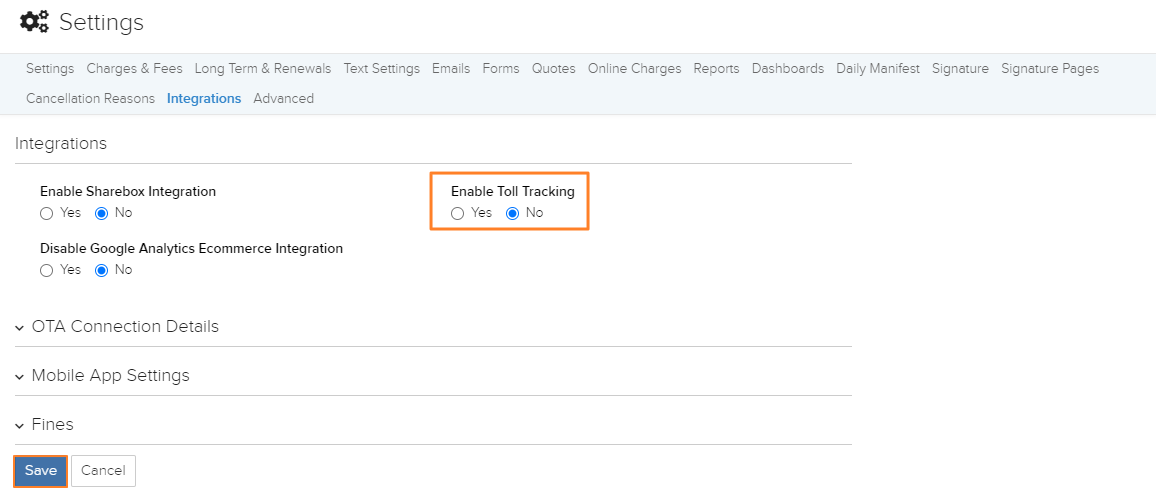 Step 2
A new section called Tolls will be enabled, here in the field called "Tolls Companies" navigate and select SunPass. After this process has been completed, make sure to click on the Save button to keep the changes.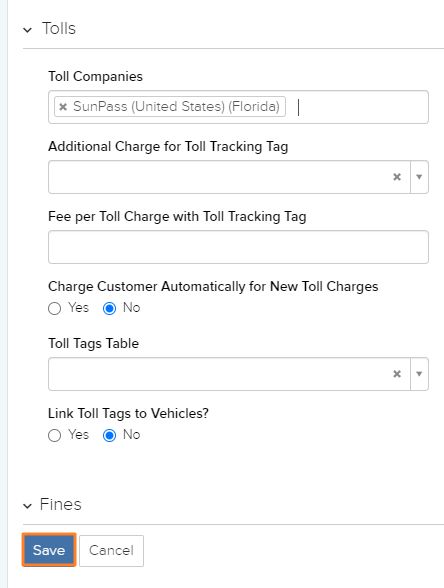 Step 3
Now, go to Sunpass, and click on My Sunpass to log in with your credentials.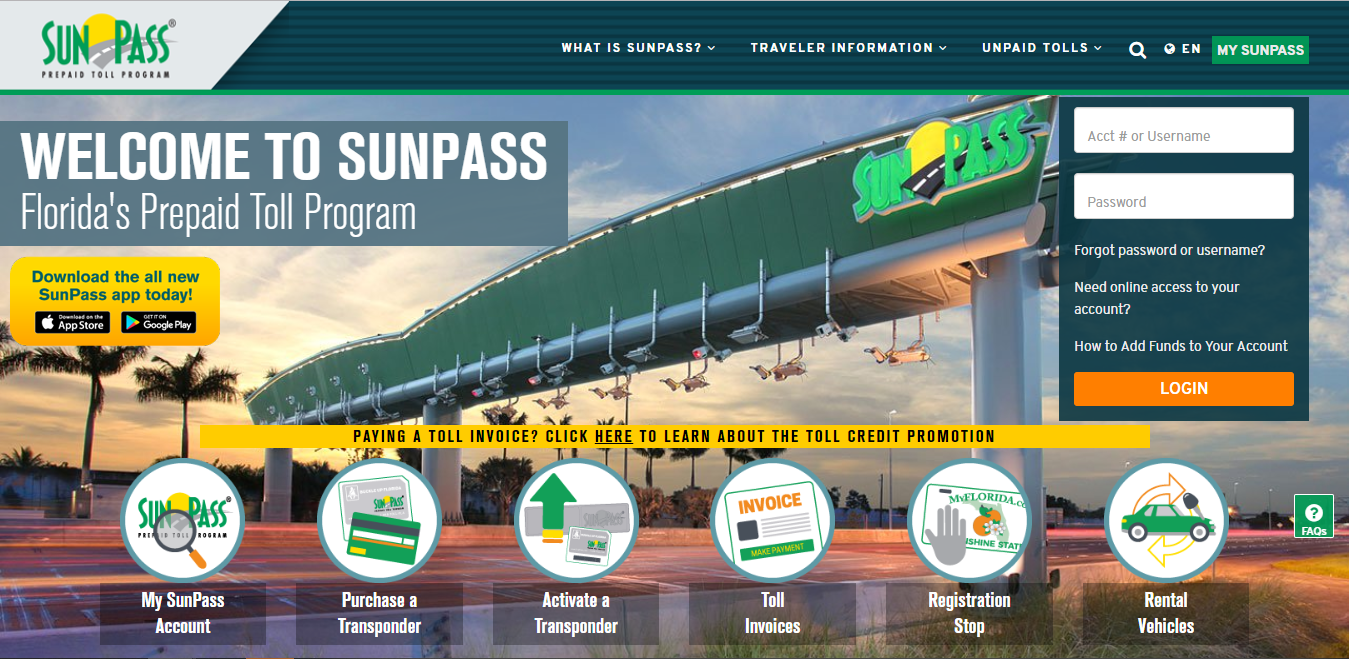 Step 4
Click on the "Activity" section located on the left side menu highlighted in the picture below.

Step 5
Filter the view selecting the Start and End Date of the period you want to import into the system and click View.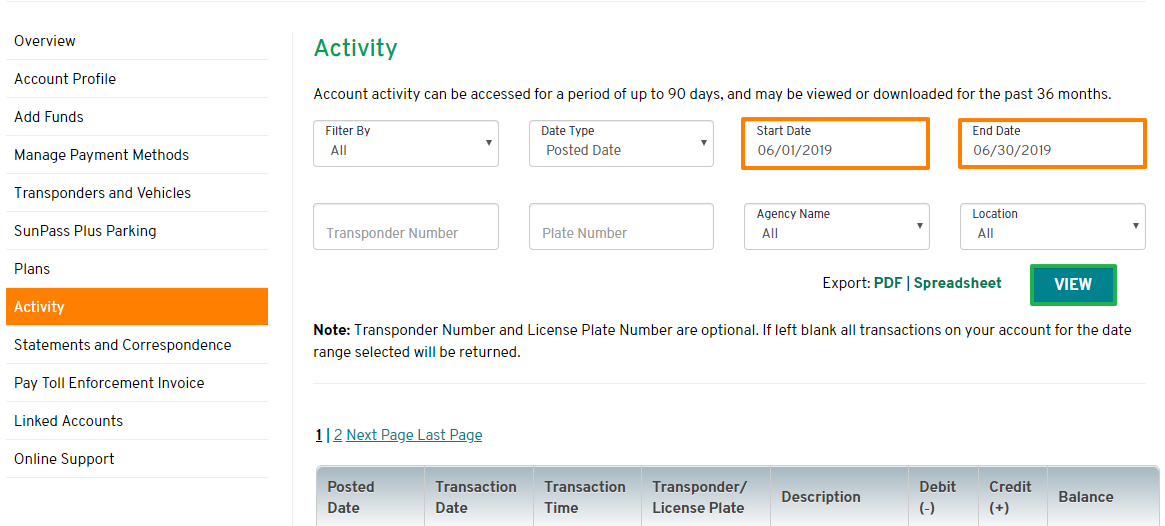 Step 6
Click the Export Spreadsheet option to obtain the excel file you can import into your HQ system.

Step 7
In order to have the system identify your vehicles automatically when making the import, please contact the HQ support team. You can create a support ticket using the "?" icon located in the upper right-hand corner of your HQ Account, and attach an excel file with your vehicles in the system and their respective transponder numbers.
Step 8
Navigate to the External Charges in the Car Rental category highlighted in dark blue in the picture below and click the Tolls drop-down to select the SunPass option.

When you do so, a file selection window will appear. Select the CSV excel file that we obtained in Step 4 and click on Open.

If you have successfully done all the steps above, you should be able to see all the transactions.