This article is a step by step breakdown of how to enable toll tracking and get your transaction information from E-Pass into the system.
Step 1
Go to EPass and log in with your E-Pass credentials.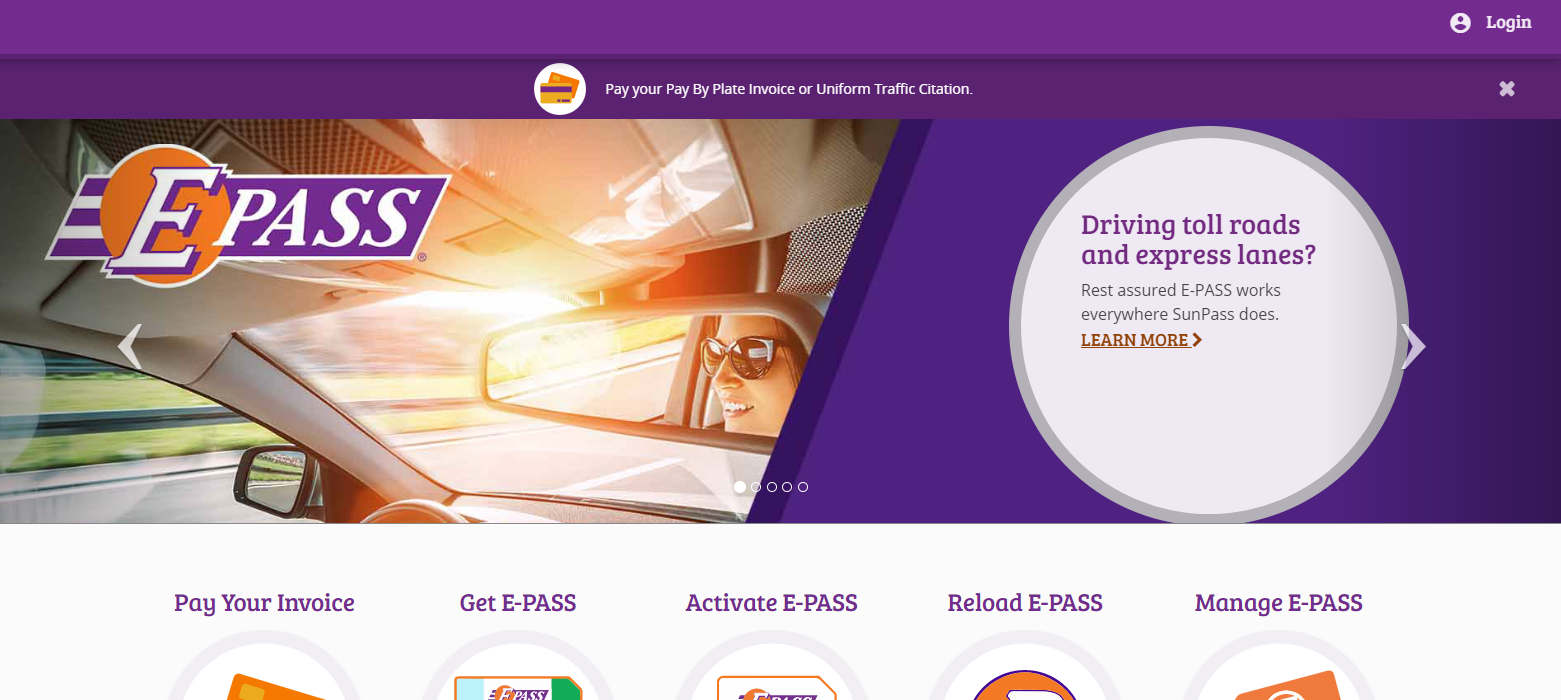 Step 2
Scroll down to "Reports and Activity" section and click on "Toll Transactions"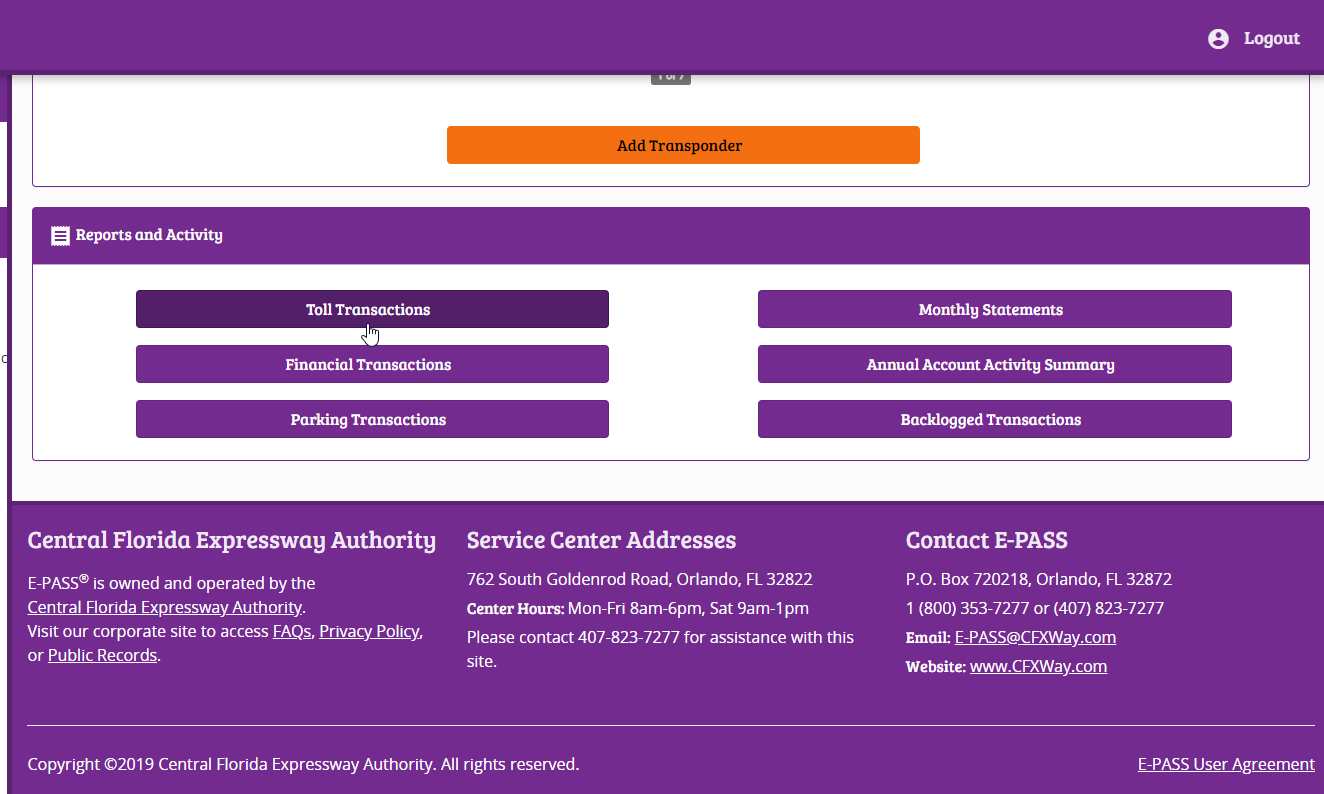 Step 3
Select the vehicles to which you want to export transactions by clicking the checkbox beside the plus '+' icon. Set the date range in 'Start Date' and 'End Date' fields. Click Apply.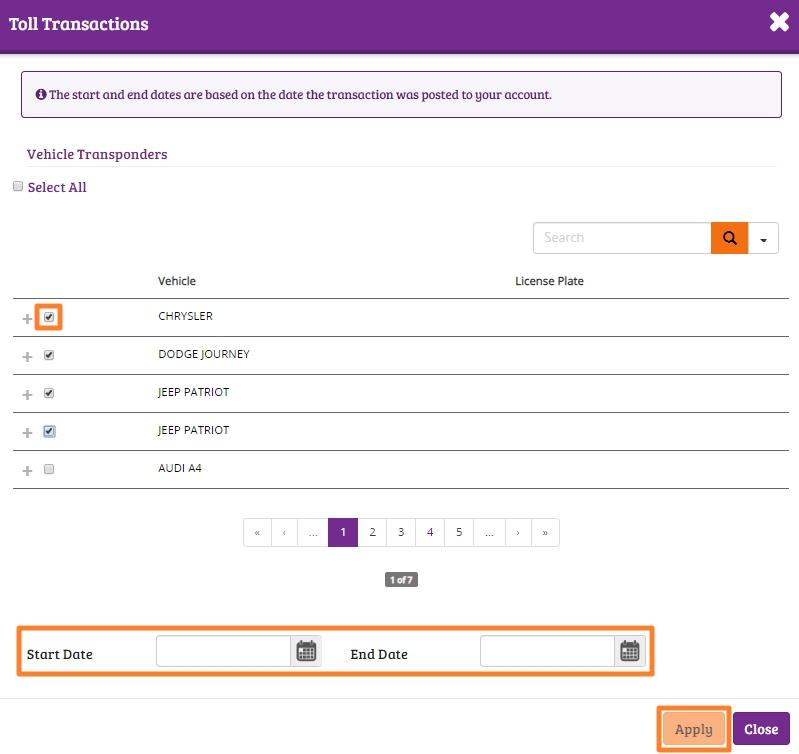 Step 4
After clicking 'Apply' the system will generate the report and will be ready to be exported. Choose 'Text' in the 'Export To' field and click the green 'Export' button. It will then download a file that will be uploaded in the system.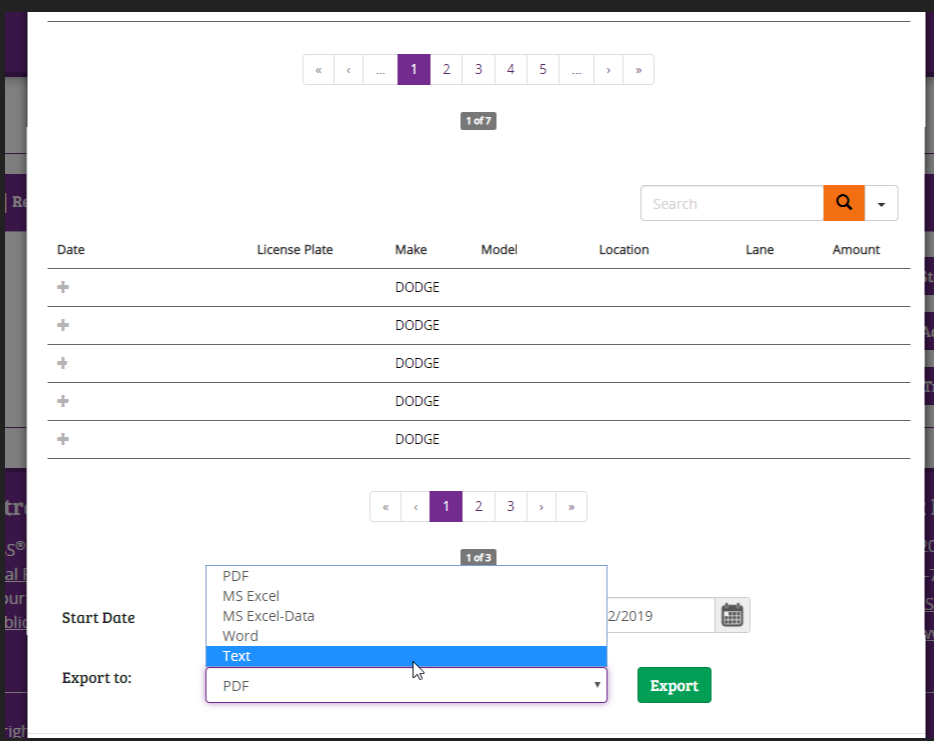 Step 5
Once you have done so, go to the HQ system and navigate to Settings > Car Rental > Integrations, as displayed in the image below.

Step 6
Scroll down to Tolls > in Toll Companies field – select "EPass". After this, scroll to the bottom of the page and click 'Save'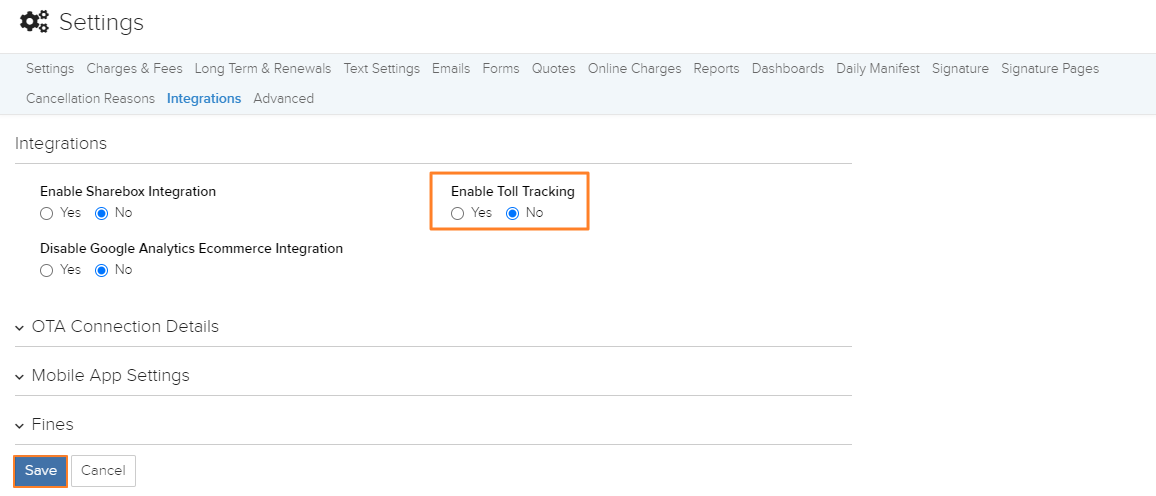 Step 7
Navigate to the External Charges under Car Rental, click Tolls and select EPass.

Step 8
Once you have clicked on EPass, a file selection window will appear. Select the .TXT file that we obtained in Step 4 and click on Open.
If you have successfully done all the steps above, you should be able to see all the transactions in the table corresponding to the vehicle/reservation.