If you have an additional charge set up for different pickup/return locations, and you need to exclude certain locations from this relocation fee you can manage this from the Advanced Car Rental Settings. For information on how to setup relocation fees you can go to this article.
First, navigate to Settings > Car Rental > Advanced there you will see a field to select the Pick Up locations that you need to exclude from the relocation fees, and there you will have a field to manage Return locations as well as shown in the image below.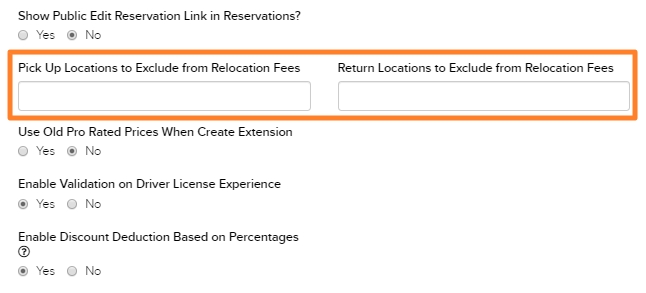 When you click the blank field, all your Pickup and Return locations will be displayed. You can choose multiple locations for each field.

For the changes to be applied, click Save.