If you provide a prepaid gas service, then you can include it during the booking process so that your clients can choose this extra for their reservation.
To set this up, first of all you will need to add the prepaid fuel charge itself. This can be done from the settings. Navigate to Settings > Car Rental > Additional Charges > Add Additional Charge. There you can enter all the details and preference for this charge. For more information on how to setup an additional charge, you can read this article.

After you have added the extra or charge of prepaid gas, you will need to set that charge as the charge for the prepaid gas feature. You can do so by navigating to Settings > Car Rental > Additional Charges > and search for "Additional Charge for Prepaid Gas" and there you will see a drop-down with all your Additional charges, please select the one you created for the Prepaid Gas option.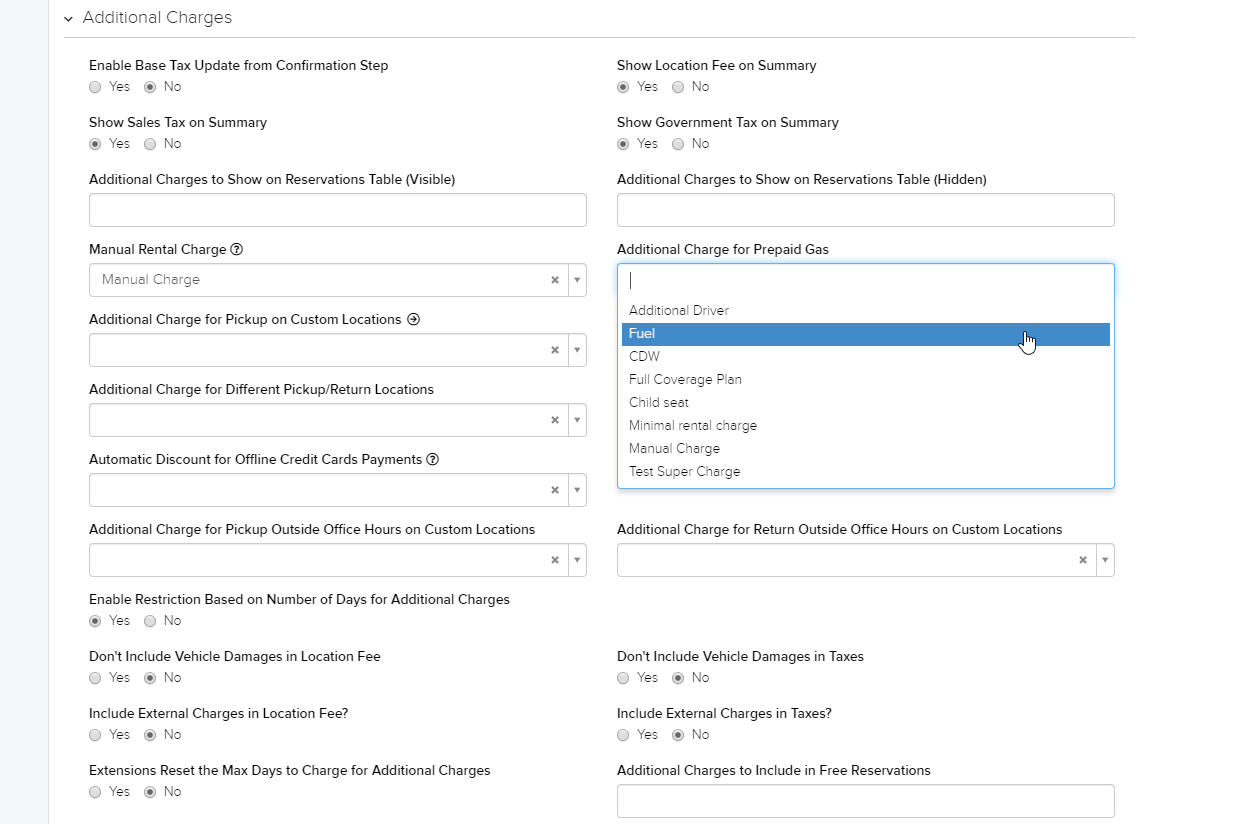 Once you have made the changes, scroll down and click the 'Save' button to apply the changes.
If a booking has a Prepaid Gas charge added to their reservation, then the option to Charge Fuel to Client will be automatically set to no.