This article is a step by step breakdown on how to transfer payments between rentals.
Step 1
Navigate to the reservation from which you will retrieve the payment that is going to be transferred, and locate the payment list in step 6.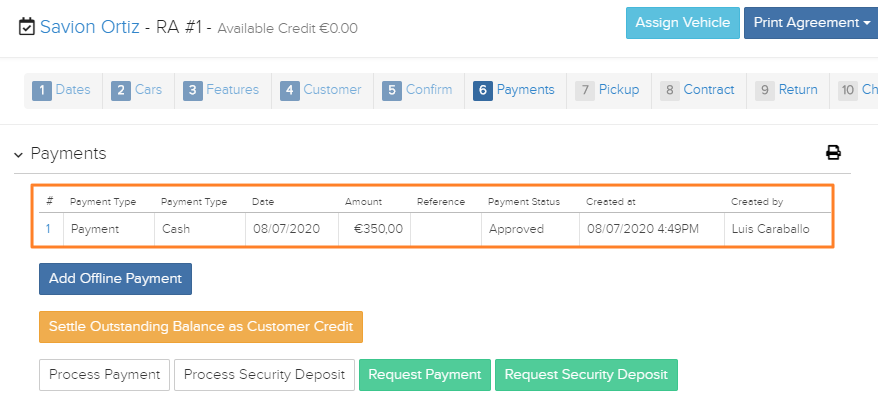 Step 2
Next, click on the payment #number, which is located under the first column in your payments list.

On the payment information window, click on the "Transfer" button as highlighted in orange in the image below.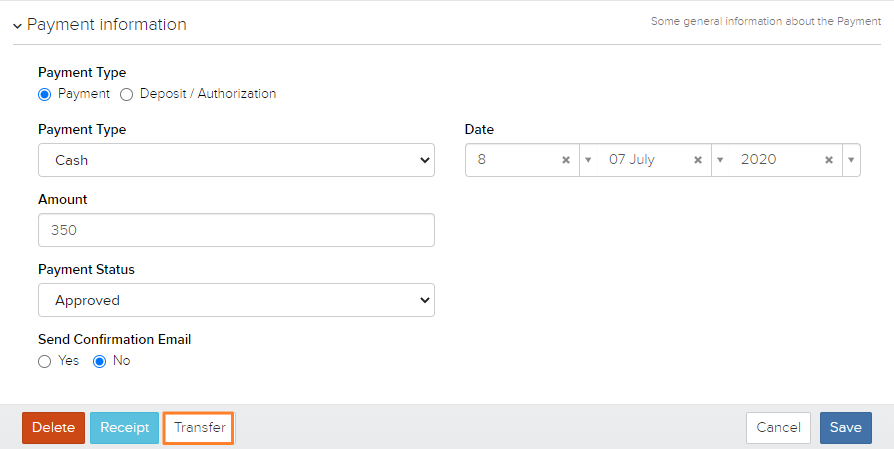 Once you click on transfer, a new modal will appear. Select the reservation that will be accredited with the payment, and then click on the blue "Save" button.

Now, the system will automatically transfer you to the Payments (Step 6) of the reservation selected so you can review the applied changed, as shown in the image below.

IMPORTANT NOTE: The outstanding balances of both reservations will be updated automatically once the transfer has been completed.