This article will teach you how to assign a reservation agent on the reservation screen. First, you need to enable Assign Reservation Agent to Reservations, to find out more about it click here. After that, make sure that you have created users/reservation agents, to find out more about it click here.
When you finished setting that up, you will notice that on Step 6 – Payments there will be an additional button beside the Print Agreement as highlighted in the image below.
When you click the button there is going to be a dropdown list where you can choose Pickup or Return. It allows you to assign different agents for pickup and for return.
Upon clicking any of the choices, it will display a window where you can now assign an agent for a reservation.
After assigning click save for this assignment to be applied.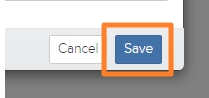 NOTE: You can't assign a reservation agent to bookings with "Quote" Status. This setting will only apply from "Pending Reserved" up to "Rental Status".