Customer Credits is a feature that lets you create a deductible account for your customers. This feature enables you to settle and or deduct your customers' outstanding balances and on future bookings, by using their credit balance that can be paid in advanced. This is tracked inside their contact information. Below you will find the step-by-step process of enabling this feature.
Enable Customer Credits
First, you need to set Enable Customer Credits to "Yes". To do so, you can navigate Settings > Car Rental > Enable Customer Credits? > Yes

Make sure you scroll down and click "Save."

After this setting is enabled, a new column will be seen in the Main Menu > under Contacts > Customers
Highlighted inside the orange rectangle below is the new column called "Credit Balance". It will display any credit balance that the customer has.

Adding Credit Balance
Click the name of the customer you want to add credit for.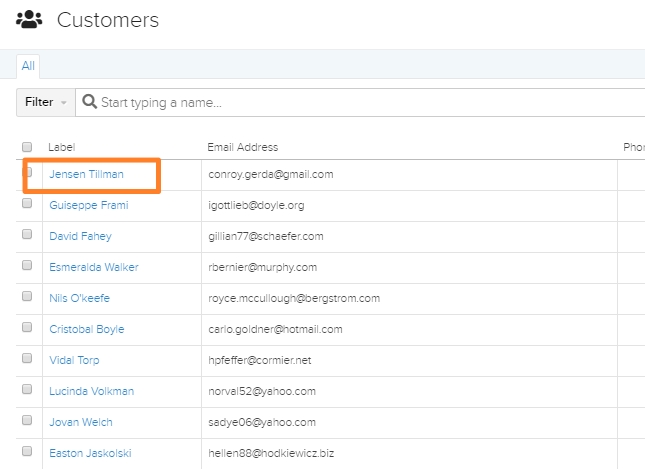 After that, click on the Credits tab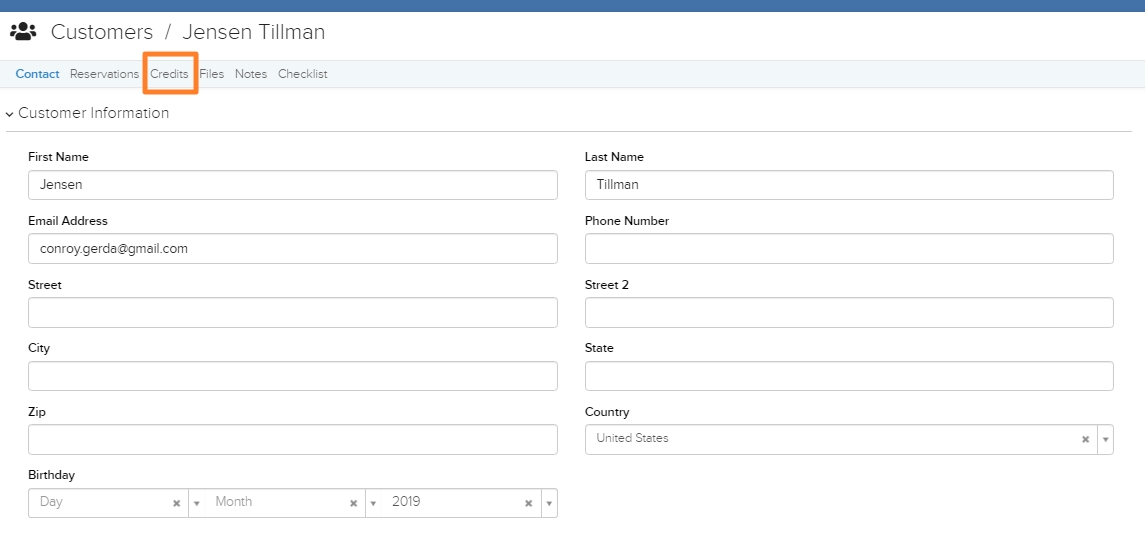 From this tab, you will see if there is any Available Credit from the top right corner of the screen. You can click New Credit to add credit for that particular customer.

Once you click New Credit, it will pop up a new window with fields that you need to fill out as follows: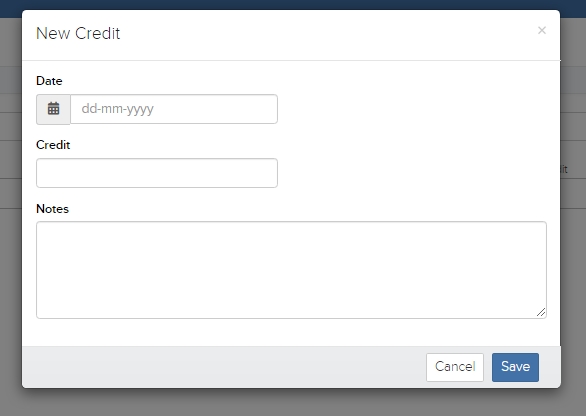 Date
The date when the payment is made.
Credit
The value of the payment.
Notes
You can add a personal note about this payment.
After that, click Save to complete the input.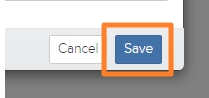 Set the Payment Method for Client Credits
First, you need to add a new payment method for this feature. You can add it from Settings > Car Rental
Click the Forms tab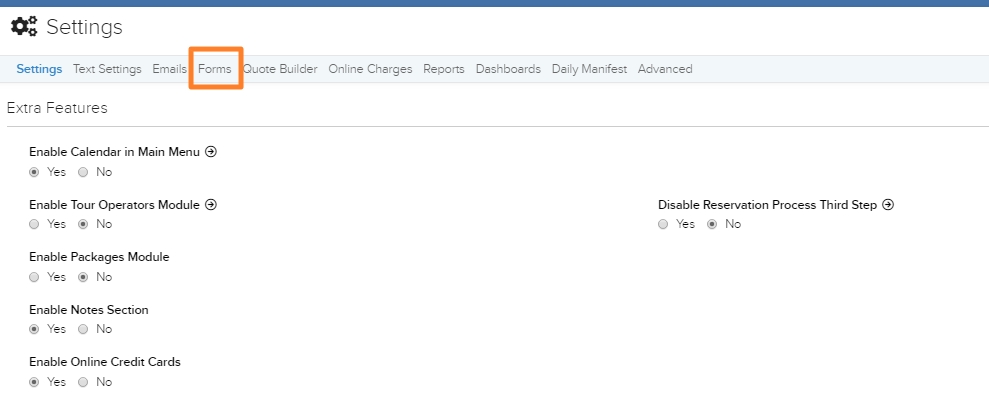 In the Forms tab, click Payment Form

In the Payment Forms, click the gear icon indicating the settings for the Payment Type.

A window will pop up and the only thing that you will do is to add a new line below Cash and type Customer Credit and click Save.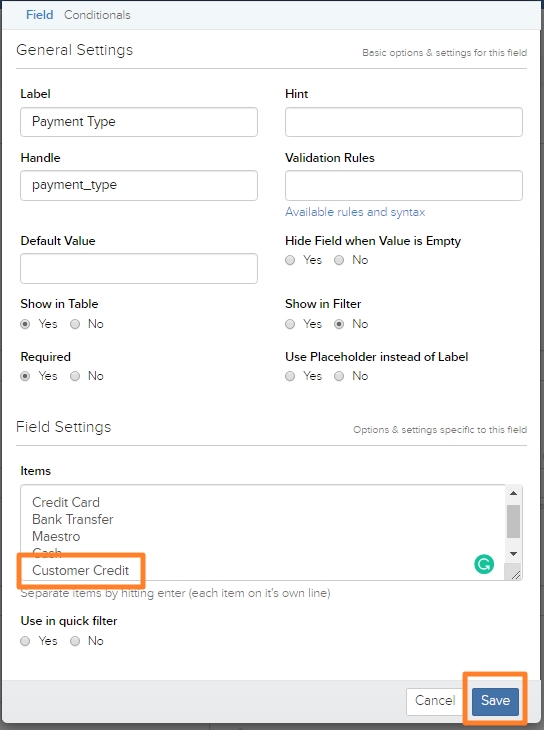 After that go back to Settings > Car Rental
You should see an option below Enable Customer Credits that says Payment Methods for Client Credits with a field below it. When you click the field, select the payment method you just created which is the Customer Credit.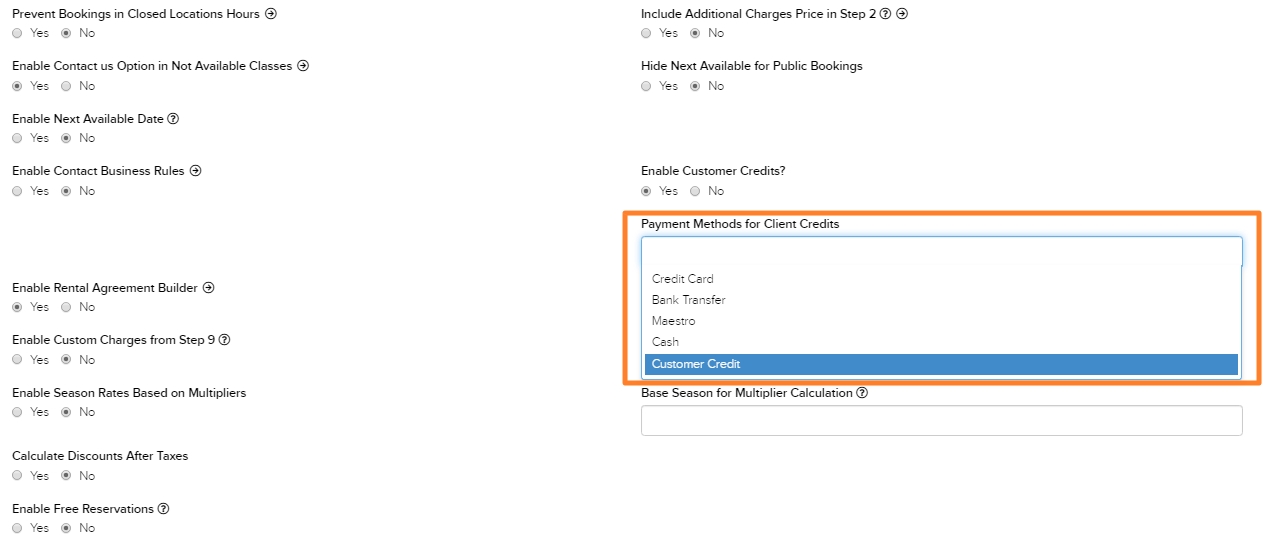 It should be set as shown below

Then click Save

You can now start using the Customer Credit to add a Payment when settling the remaining balance for the Customer or creating a new booking as shown below