This article will show you how to enable adding custom charges in Step 9. Initially, in Step 9, you do not have any options to add charges.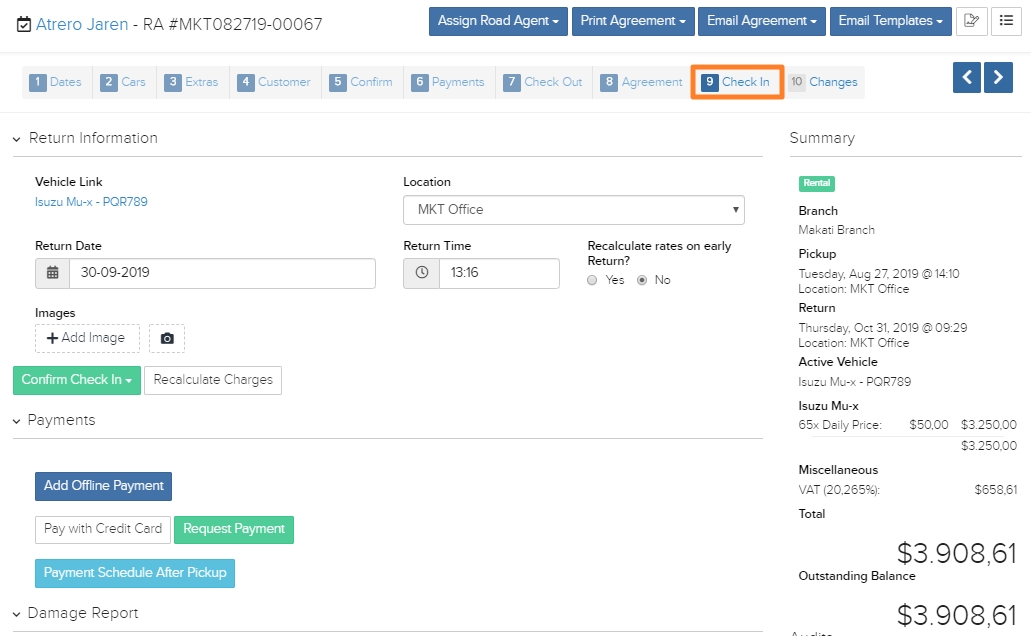 You can enable this feature in Settings > Car Rental > Settings > under Extra Features section > Enable Custom Charges from Step 9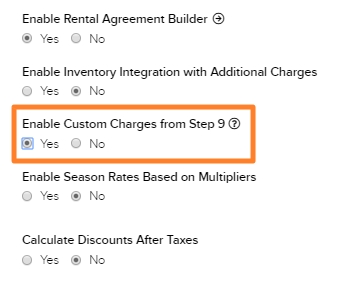 Now, in Step 9 you will be able to add custom charges to the reservations directly.
You can click the light blue "Add Charge" button and it will pop up a new External Charge window where you will enter all the details about the custom charge that you want to add.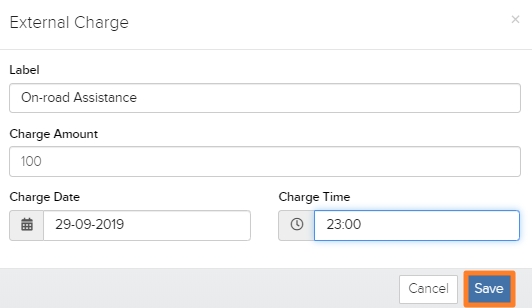 Click 'Save' to add the charge. The charge will automatically be added in the Summary of the reservation, and it will show in the Contract as well.