This article is a step by step breakdown on how to allow multiple contact categories when registering a customer. Therefore, this means that you can register a customer as an individual type or a company or another type of customer that you can create. To learn more about contact categories, click here.
Step 1
Firstly, navigate to Settings > Contacts > Add Category

You will need to add a Company category first, input the following information as shown in the image below then click "Save"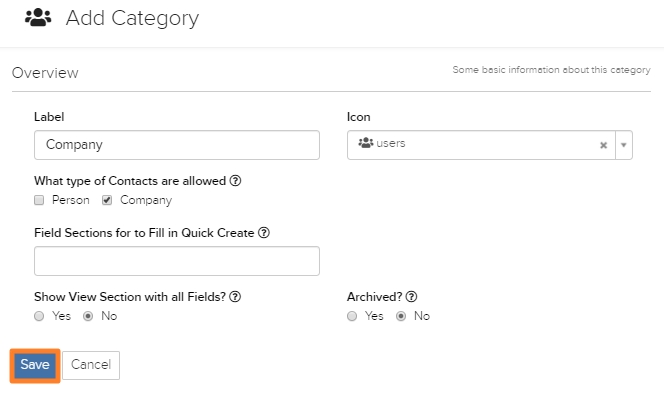 You should now be able to see separate categories for Customers and Company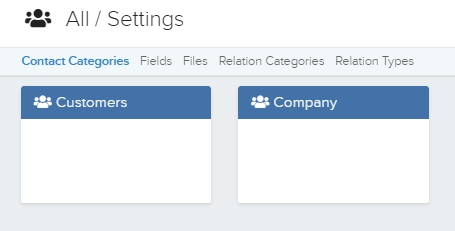 NOTE: You can add more Contact Categories if you need it just follow the steps indicated above
Step 2
Next, navigate to Settings > Car Rental > scroll down > Driver Setting section. Here, select "Yes" under "Enable Multiple Contact Categories" highlighted in orange in the picture below.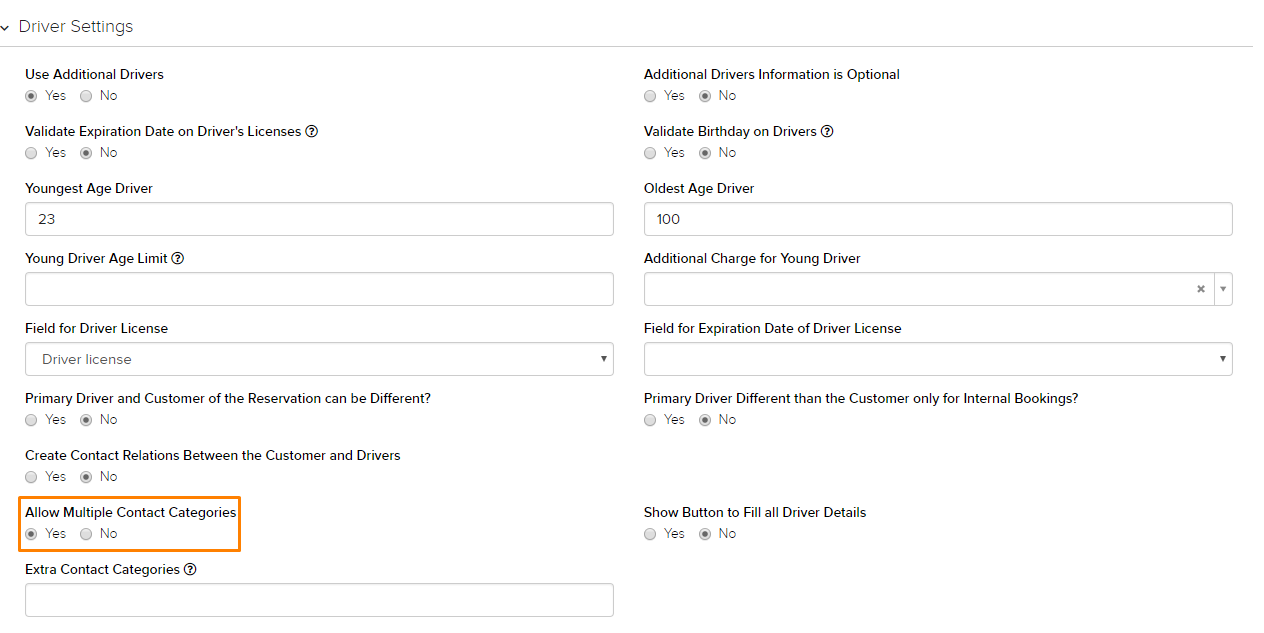 Step 3
Lastly, click on the blue "Save" button to save the changes.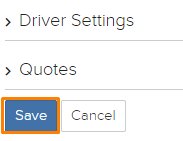 Now when you reach Step 4 (Customer Details), you will notice that there are two extra buttons as shown in the picture below.

On your iFrame, your customer would be able to select to "Book as Customer" or "Book as Company" as shown in the picture below.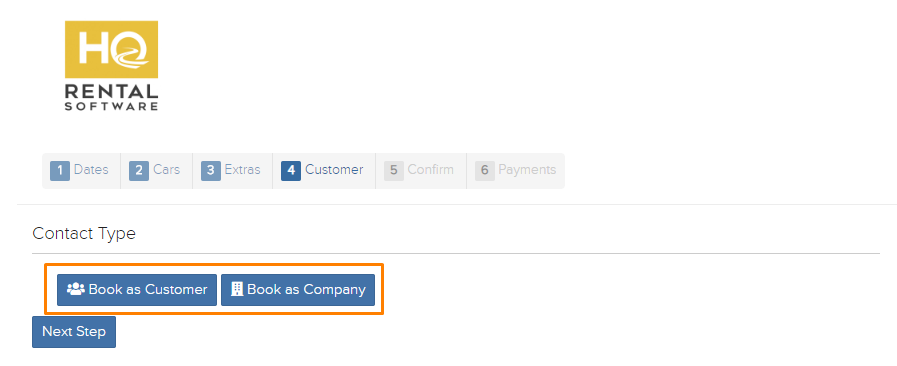 Clicking on either will open the respective fields that the customer would need to fill out in order to head to the next step. You can customize the form that the customers will see. To learn how to do so, follow this link here.