This batch modifications option is an easy way to change the status or availability dates of several vehicles at once. Available date is when you want to show when a vehicle will start being available in your fleet for rental. Statuses are how you set the status of the vehicles.
Where can I find this page?
This option is located once you click on the hamburger button on the right corner of your vehicles table. As shown in the picture below.

How to make changes?
Firstly, you must select the units you want to change from your vehicles table, by clicking on the checkbox in the first column of your table. If you want to modify by unit remember selecting the vehicles you want to change, or if you want to modify the whole fleet, then you must click on the top checkbox of the first column to select all.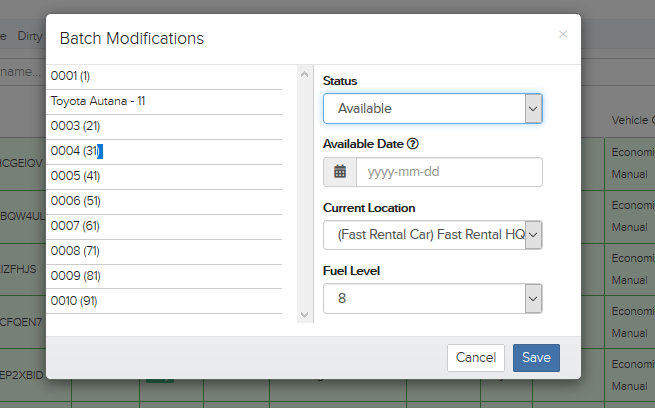 Secondly, change the status. If your choice of status is "New" or "Out of Service", you can select the date for when it returns in the "Available Date" picker, highlighted in orange in the picture below.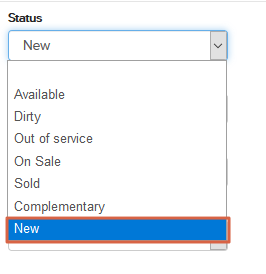 Lastly, click the blue "Save" button, highlighted in orange in the picture below.

If you have done the steps correctly, when you navigate back to the vehicles page, you will notice an update in your vehicle status column.
To learn more about vehicle statuses, click on this link here.