This article will show you how to setup the system to give you an alert when a file for a vehicle file is nearly expiring. This way, you can keep all your documents up to date and you do not miss anything with regards to vehicle documents. You will need to request this feature by to be enabled via Support Ticket, click the link to know how to create one.
Step 1 – Add Your Documents
Navigate to Vehicles under the Fleets module and select the vehicle to which you want to add a document then click on the Checklist tab as shown in the image below.

Step 2 – Set Up Alerts
Alerts are fixed 60 days before, 30 days before, or the expiration date itself. To setup alert emails, head to Settings > Checklist> General Settings

You can use the following fields to set up the alert settings.
Default TO Email for Missing Emails – Here is where you enter the email that receives this alert.
You can activate First, Second or Third email alert – The first alert is 60 days prior to the expiration date. The second is sent 30 days prior to the expiration date. The third alert is sent on the day of expiration.
Email CC for Alert – Enter here the email to CC for these alerts.
Set Reply to First, Second or Third Alert – Enter here the emails where you want to receive the reply to each alert email.
Step 3 – Customize Your Alert Emails
On the same page, there's an email settings section available. There you can edit the Subject and Content for all three emails as shown in the image below.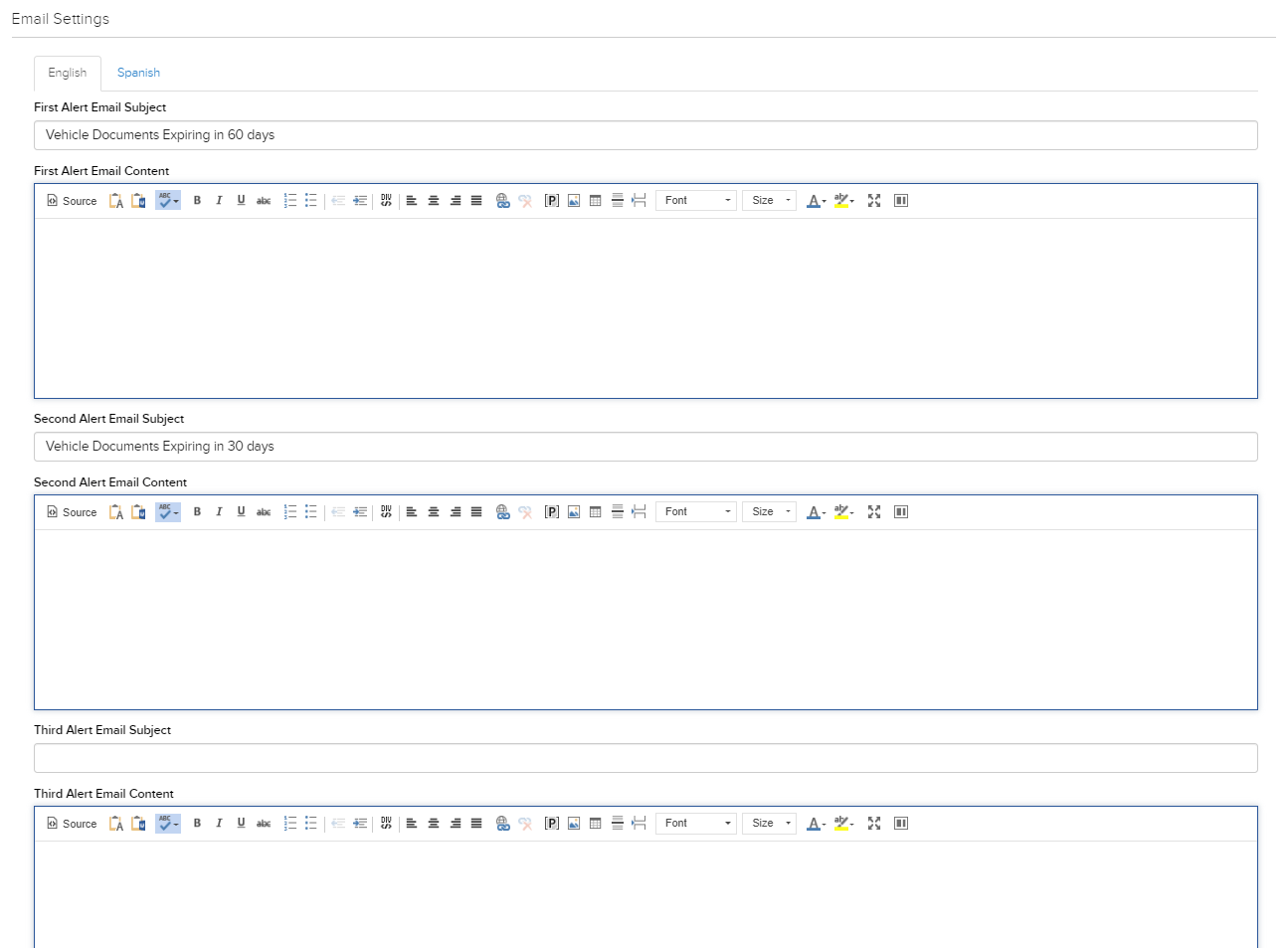 The Checklist Table
You can navigate to the checklist table by navigating to "Checklist" on the main menu. This page will show you all the nearly expiring files that you have added in the system

.