This article is a step by step breakdown on how to enable custom colors for statuses per company branch. In other words, this helps choose colors so you recognize different statuses easily. To learn more about reservation statuses, click here.
 Step 1
First, go to Settings > Car Rental as shown in the picture below highlighted in dark blue.

Step 2
Next, click on the "Advanced" tab as shown below.

After that, in the first section, look for the " Enable Custom Colors for statuses per Company Brand", and set it to "Yes".

Step 3
Click on the blue "Save" button located at the bottom of the page.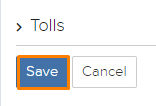 Step 4
Afterward, navigate to the "Calendar" section, located within the Advanced tab, which you were previously working on, and you will find the "Reservation statuses color" sub-section.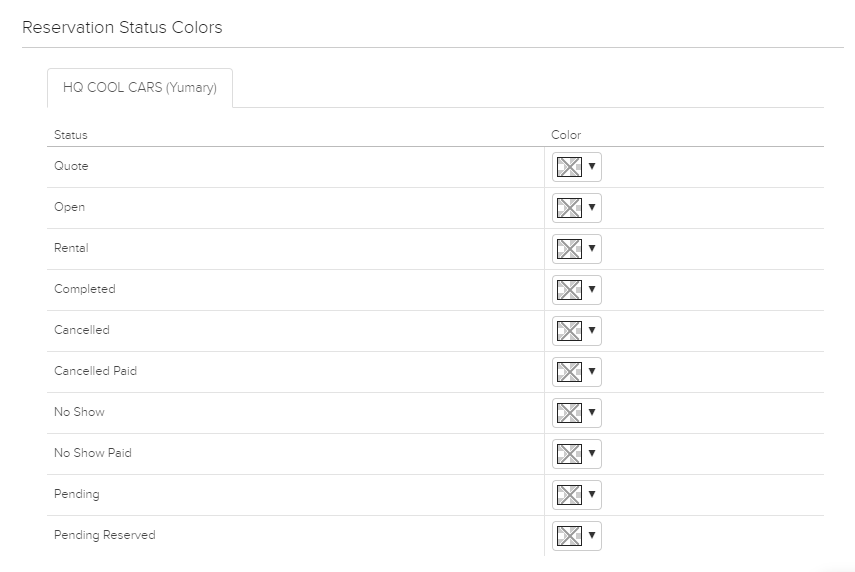 Step 5
Assing a color to the statuses by clicking on the grey color button located in the "Color" column. Then, a Color pallet will appear, explore the options, and select the one you like the most.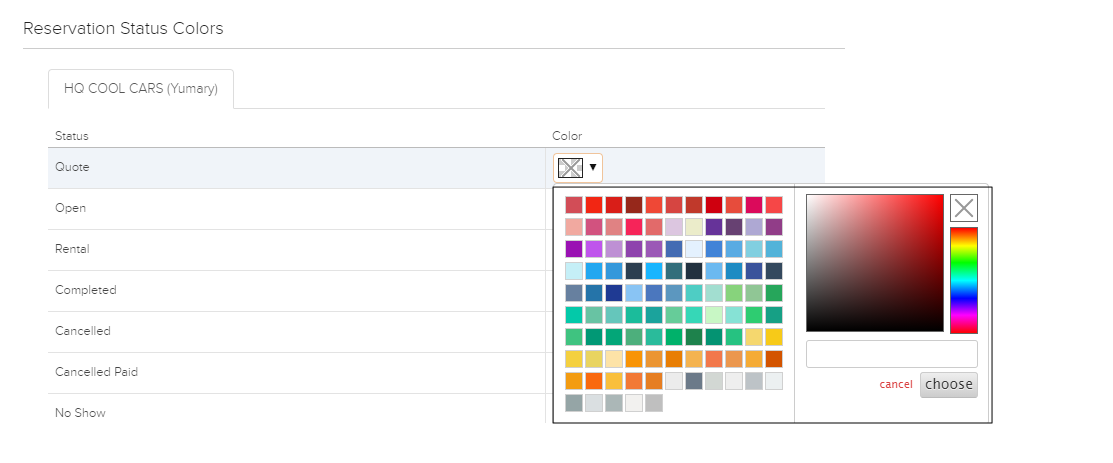 Once you choose a new color, go to the bottom of the page, and click on the "Save" button to keep the changes.
Example
In this example, we selected the color Green for the "Open" status,  which was previously Orange.