This article is a step by step breakdown on how to do custom styling of the look of the reservation form to suit your website. Do note that you will need to have CSS/HTML knowledge for this. If you need help with custom styling, you can contact us at [email protected] and we will help you with the styling as well.
Step 1
Navigate to Settings > Fleets > Branches highlighted in dark blue in the picture below and click on the branch.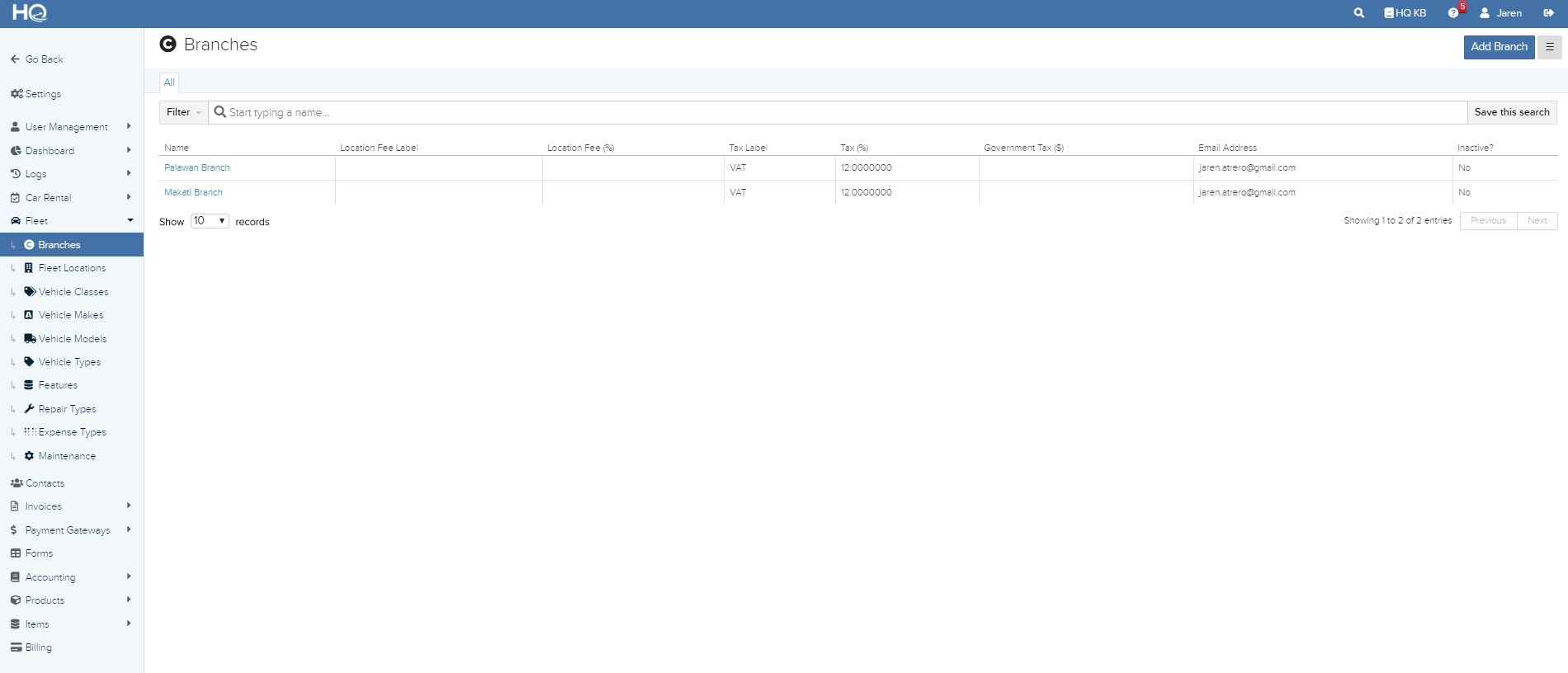 Step 2
Scroll down the page till you reach the "Online Booking" Section highlighted in orange in the picture below.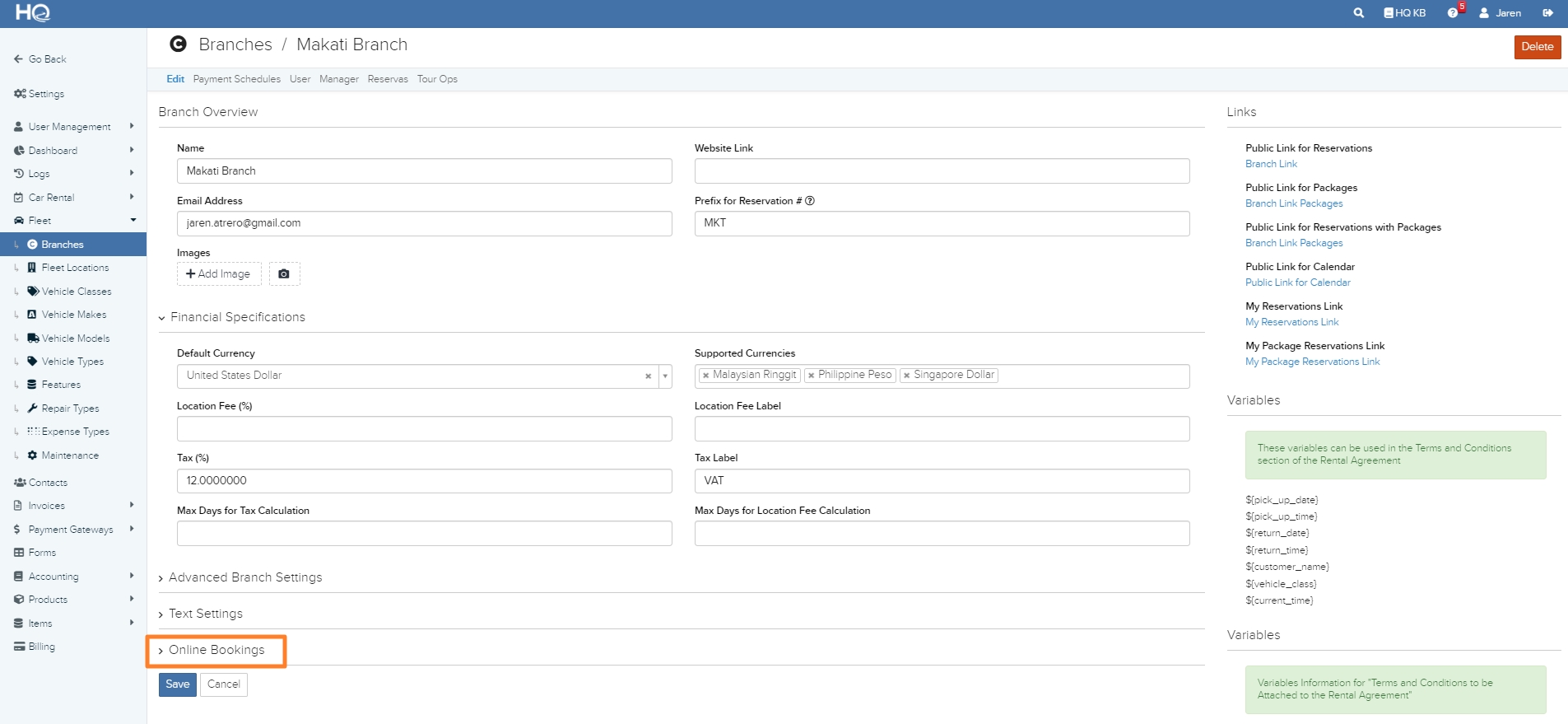 Expand the "Online Booking" section.
Step 3
These 3 places in the picture below will be where you do the custom stylings. Here, you can use variables located on the right side of the page. You can hover over the question marks to learn more about each subsection. 

Step 4
Once you are done with your custom styling, click on the blue "Save" button located at the bottom of the page highlighted in orange in the picture below.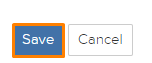 To learn how to integrate the system to your website with WordPress, click on this link here. To learn how to add iFrames to the website, click here.