This article will show you how to set up a distance package for your additional charges. You can assign Fixed, Daily, Weekly and Monthly rate for different distance packages. This setting will surpass the distance limit indicated in the system. Read more about Distance Limits.
First, you will need to create an Additional Charge and set the Distance Package (under Default Settings) to 'Yes'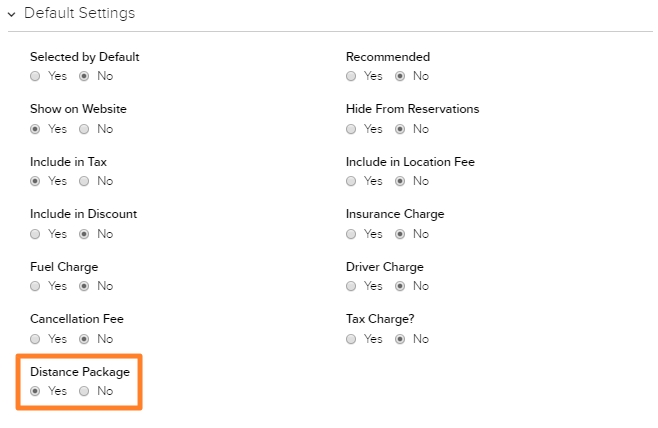 Enabling this feature will display another section which is called Distance Package

Type – Here is where you can set the charge type, you can choose from Fixed, Daily, Weekly or Monthly.
Distance – Set the distance coverage
Price – Set the amount according to the distance covered
Add Row – You can add more rows for different packages
Here's an example of Distance Package set up (additional charge label is 'Mileage Charge'):


This set up will look like this in Step 3 of the reservation process: