This article will instruct you how to email Rental Agreements/Contracts both manually and automatically. First, you need to make sure that you have enabled the Email functionality of the software in order to successfully send emails using the software. You can click here to read more about it.
How to Manually Email Contract
Set"Enable Contract Email" to Yes. You can find it in Settings > Car Rental > Emails

Then go to Settings > Enable Contract Email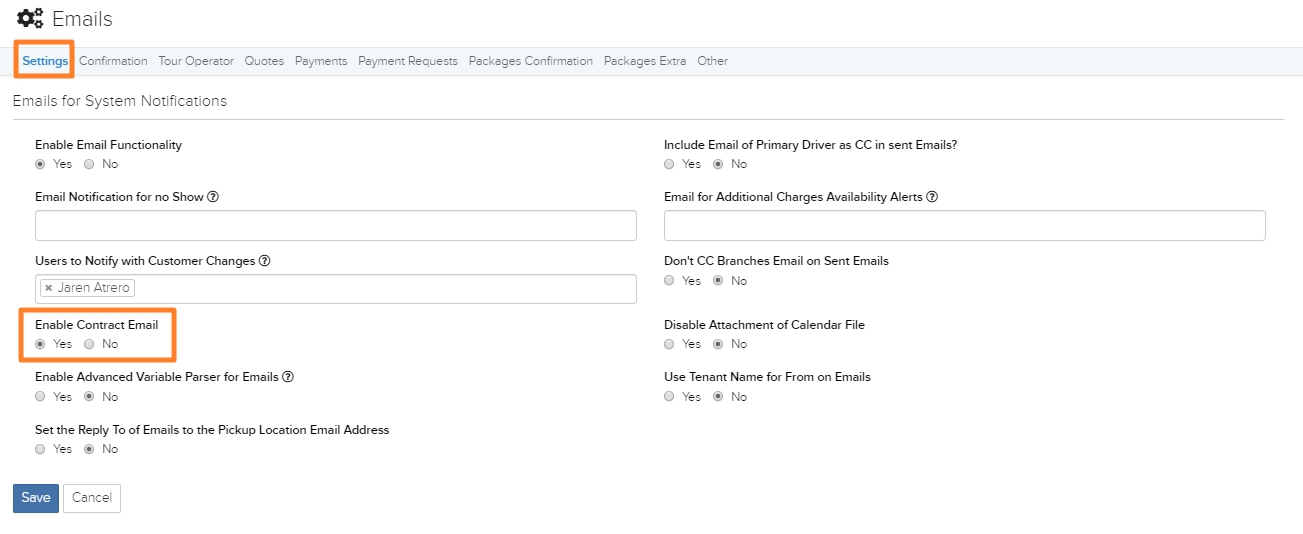 Set it to "Yes" and click "Save".
Then, once you proceed to an existing reservation an "Email Agreement" button will be available from Step 6 through Step 10 of the reservation process.

A window will pop up the set up the details of the email that will be sent to the customer.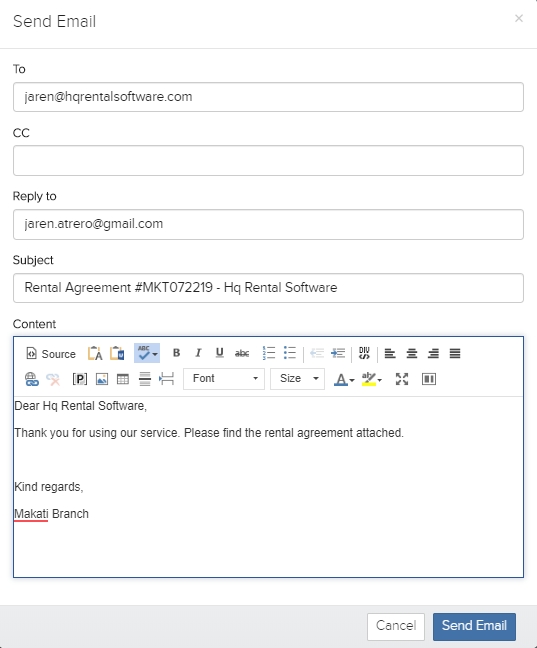 From this window, you can manage the following:
To – Recipient's email address.
CC – Send an extra to this email.
Reply to – Where the customer can reply to this email.
Subject – Email subject.
Content – Email body.
After entering all the details press the "Send Email" button to send.
How to Automatically Email Contract
When the status of the reservation is on Rental, the system will automatically send the contract to the email address saved in the customer's contact information.
You can find the feature in Settings > Car Rental > Emails > Others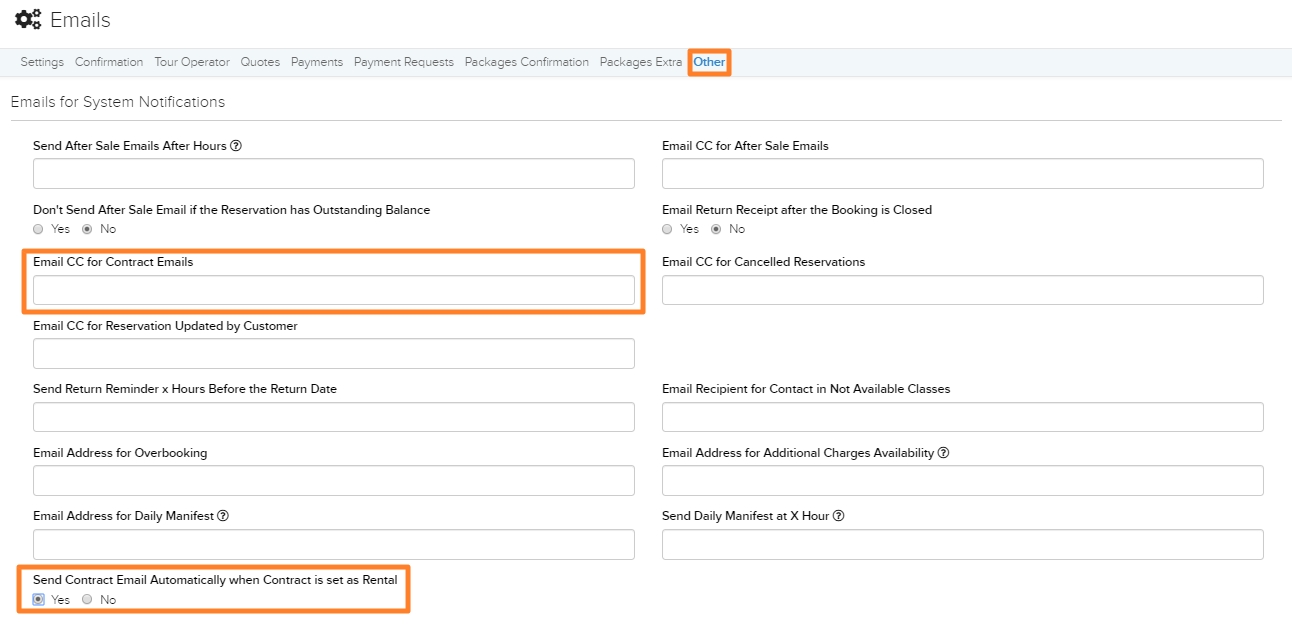 You also have the option to CC an email address as shown above. Click "Save" for the changes to apply.
Note: If you have already set up the feature to manually send contract emails, then you will still have the option available even if you enable this option to automatically send contracts.
Configuring Contract Email Subject and Text
You can configure the email in Settings > Car Rental > Emails > Others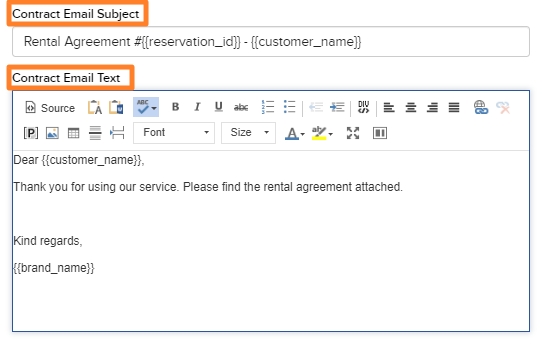 You can also customize the email using variables. For more information please read more at the bottom of this page.
You also have the possibility to check if the email was successfully sent. Read more about this feature here.