This article will break down on how to know what language email the customer will get and how to set up the email that the system will use to send the emails from. With this system, you can add as many different languages that you would like to target a bigger audience. By default, the system comes with 4 languages, which are English, Dutch, Spanish and Portuguese. The system also uses Mailgun as its default email service provider.
Where to find different email languages?
You can set up your different email languages by navigating to Settings > Car Rental > Emails highlighted in orange in the picture below.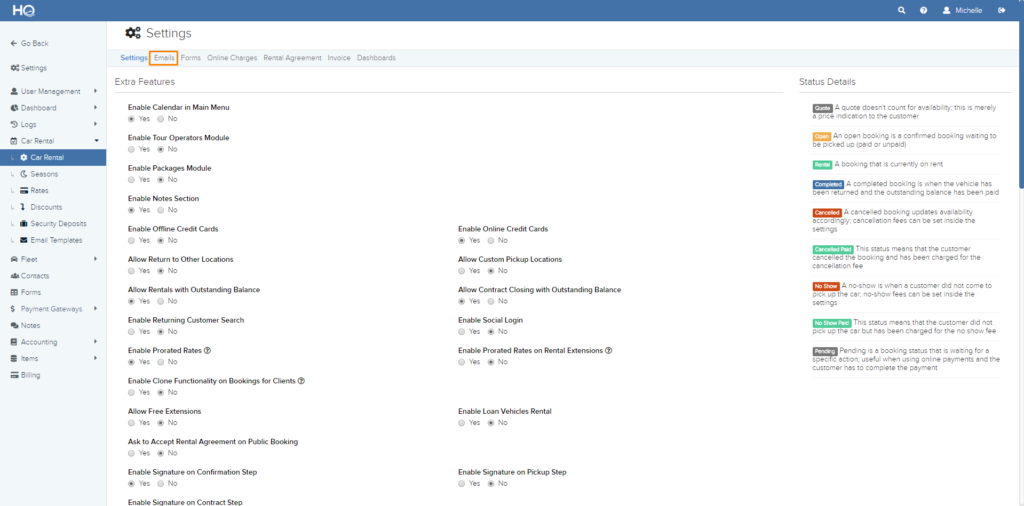 The different email tabs which you can customize the template are Confirmation, Quotes, Payments, and Others. Under each of these tabs, you will find the Email Settings, highlighted in orange in the picture below.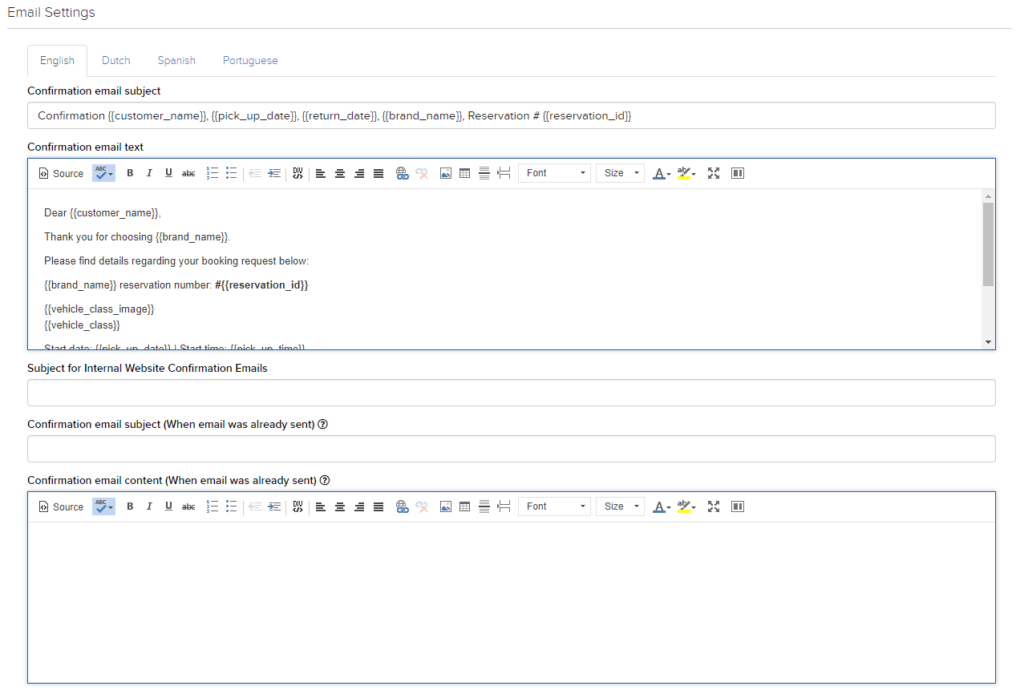 Here, click on the different language tab to set the different languages. Paying customers can request for a different language than the ones provided. The different languages that the emails will use are based on where your customer is currently at. For example, if they are based in an English speaking country, the email that the system will send to them will be in English.
How do I change the "From" email account?
By default, the email address that is used by the system to send out the emails is [email protected] This can be changed by setting up an account with Mailgun and integrating it with the system. To learn how to integrate Mailgun with the system, follow this link here.