This form page is a collection of all the additional forms you have created in the system. By default, the system creates the "Fines" form which you can see in the picture below, highlighted in dark blue.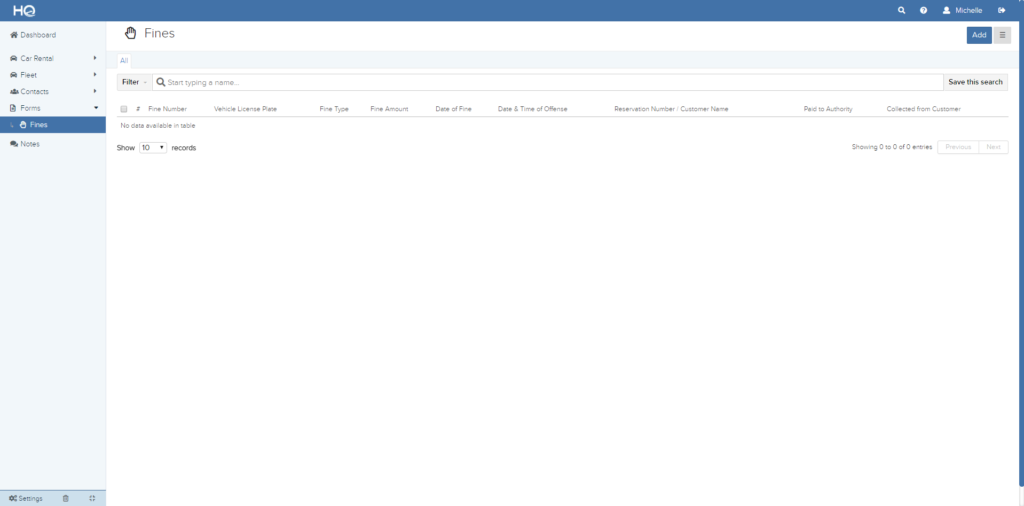 In this page, you can also create, save and delete filters, view more rows in one page and also view more details and sort them. You can also export your data into an excel file. To learn how to do so, follow these links:
You can learn how to do so by following this link here. The link will take you to the form builder article to learn more about the system's form builder tool.