This article will show you how to add CDW insurances that when selected adjusts/reduces the Security Deposit as well.
Step 1 – Add CDW Insurance As An Additional Charge
First, you need to add all the CDW insurances in the additional charges module which you can find in Settings > under Car Rental > Additional Charges. From the additional charges table, select the "Add Additional Charge" button located in the upper right-hand corner of the screen.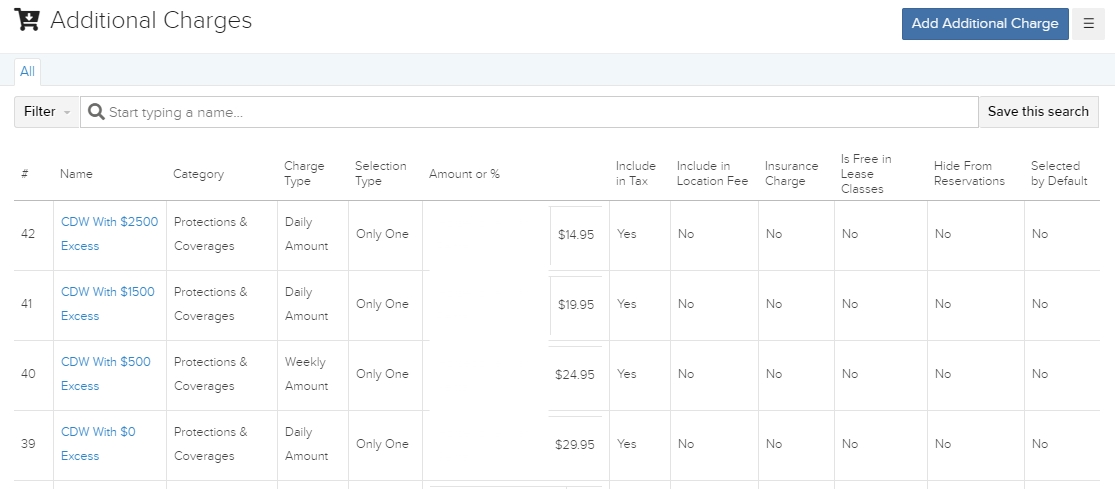 Next, add all the information applicable to setup your CDW option.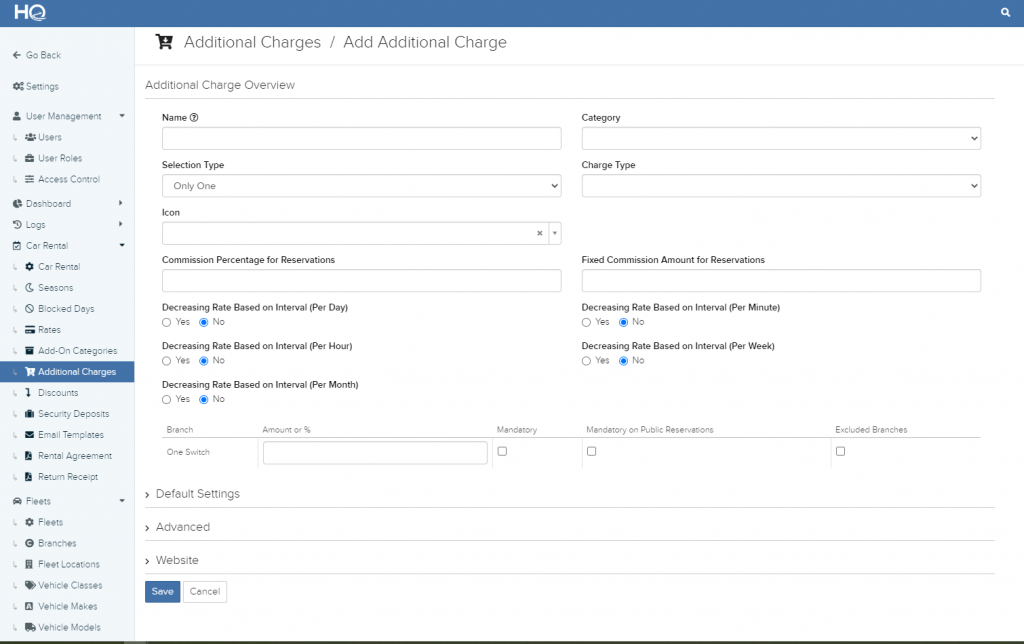 Be sure to scroll down and edit the Short Description located in the Website section. This will appear on the reservation process for your clients and agents to review the CDW details when booking.

To learn more about additional charges, you can read this article.
Step 2 – Add A Reduced Security Deposit
Next, proceed to the Security Deposits module which you can find in Settings > under Car Rental > Security Deposit. Add a reduced security deposit for each of the CDW that was added.

When customizing the security deposit that applies to a CDW, please make sure to do the following:
1-Set the option With Additional Charge to Yes.
2-Select the corresponding CDW in the Additional Charge field.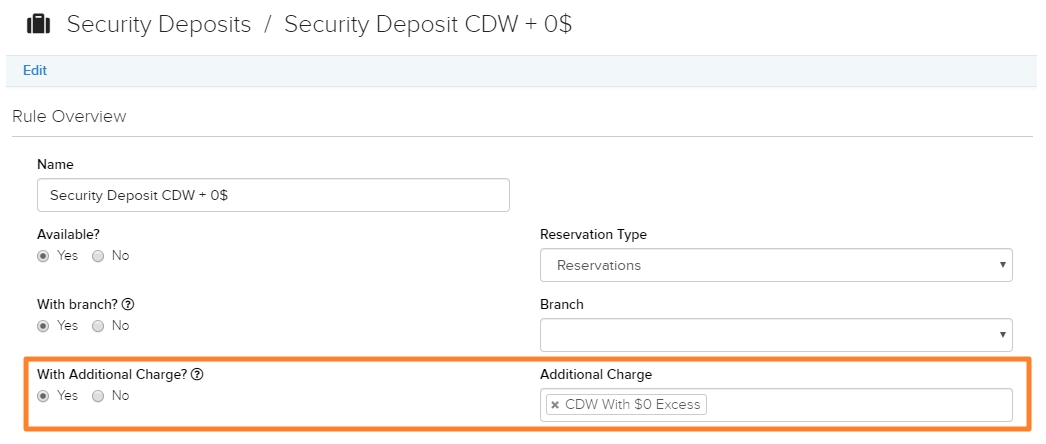 Scroll down and press "Save" to apply the changes.
To learn more about Security Deposits, you can read this article.
---
Now, the CDW you added will be displayed in Step 3 with the amount that you entered. If your customers click on any of these choices, the security deposit will be reduced accordingly. Please review the example below.
No CDW option is selected

CDW is selected