This article will show you how to set up long term rentals in the system. This feature will enable the 'Reservation Type' feature in Step 1 of the booking process.
Then, go to Settings > Car Rental > find "Enable Short Term / Long Term Rentals" > Yes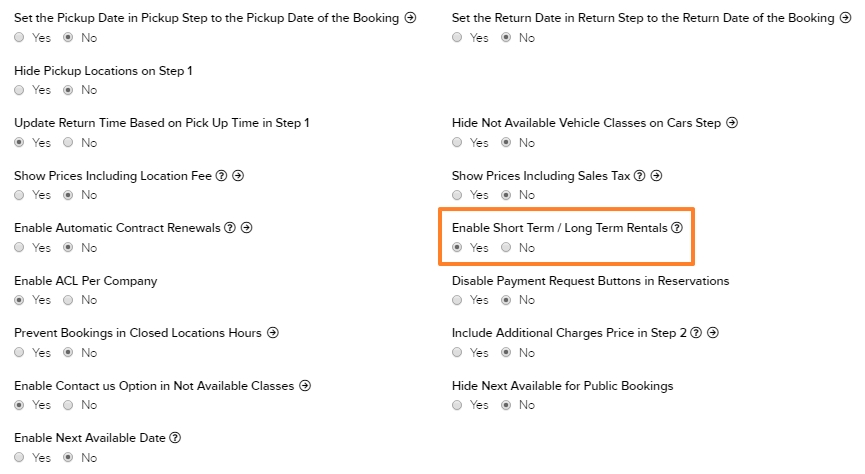 Click Save to apply.

Now, the Reservation Type feature is displayed in Step 1 of the booking process. There are two choices from which the customer/user can choose from. Short Term is selected as default, this is the regular reservation that is used even when the feature is not enabled, Pickup Date/Time and Return Date/Time is displayed as normal in the system. When Long Term is selected, the Return Date/Time will be disabled. As seen in the image below.
Short Term selected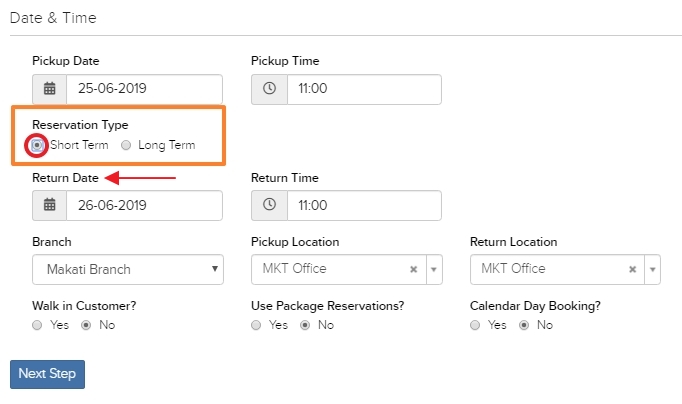 Long Term Selected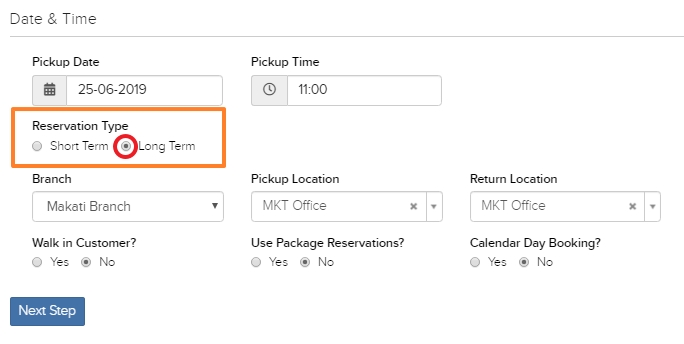 Long Term / Leasing Options
Step 5 of the reservation process, the system will set the returning date to next day's date. You have the option to set the returning date on this step by clicking the pencil icon beside the Return label or leave it as it is before confirming the reservation.

Return Date
Set
When the Return Date is set, you will use the Payment Schedule feature. To know more about this, you can click here.
The system will display the payment schedule button on Step 6 and 8 when the status of the vehicle is on Rental. This is where you will see all the payment timings.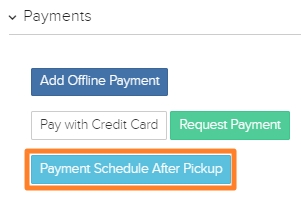 Return Date
Not Set
When the Return Date is not set, you will use the Automatic Contract Renewal. To know more about this, click here.

Long Term Reservation Indicator
You can add the column "Reservation Type" in the reservations table to see which reservations are Long Term. You can read more about adding and sorting columns here.