This feature will enable you to set the minimum year(s) of experience for a driver to be able to drive the vehicle. You can access this feature via Settings > Car Rental > Advanced

Scroll down to "Advanced" tab until you see the Enable Validation on Driver License Experience and set it to "Yes"

Scroll down to the bottom and click "Save".
After saving, navigate to Settings > under Fleet > Vehicle Classes – then choose the vehicle class that you want the limitations to be applied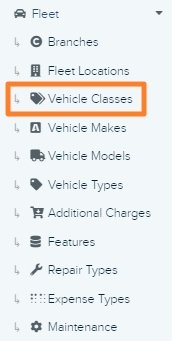 Inside the Vehicle Class that you chose, scroll down to "Advanced", look for "Driver Years Experience" and input the minimum years of experience needed for a driver to drive the vehicle.

Click "Save" to apply the setting.
Now, the driver years experience has a 1 year minimum in order to proceed with the reservation.