This option will allow you to give nonchargeable extra hour(s) beyond the return time set for reservations. You can find this option in Settings > Car Rental > Rates & Calculations > Grace Period in Hours for Vehicle Return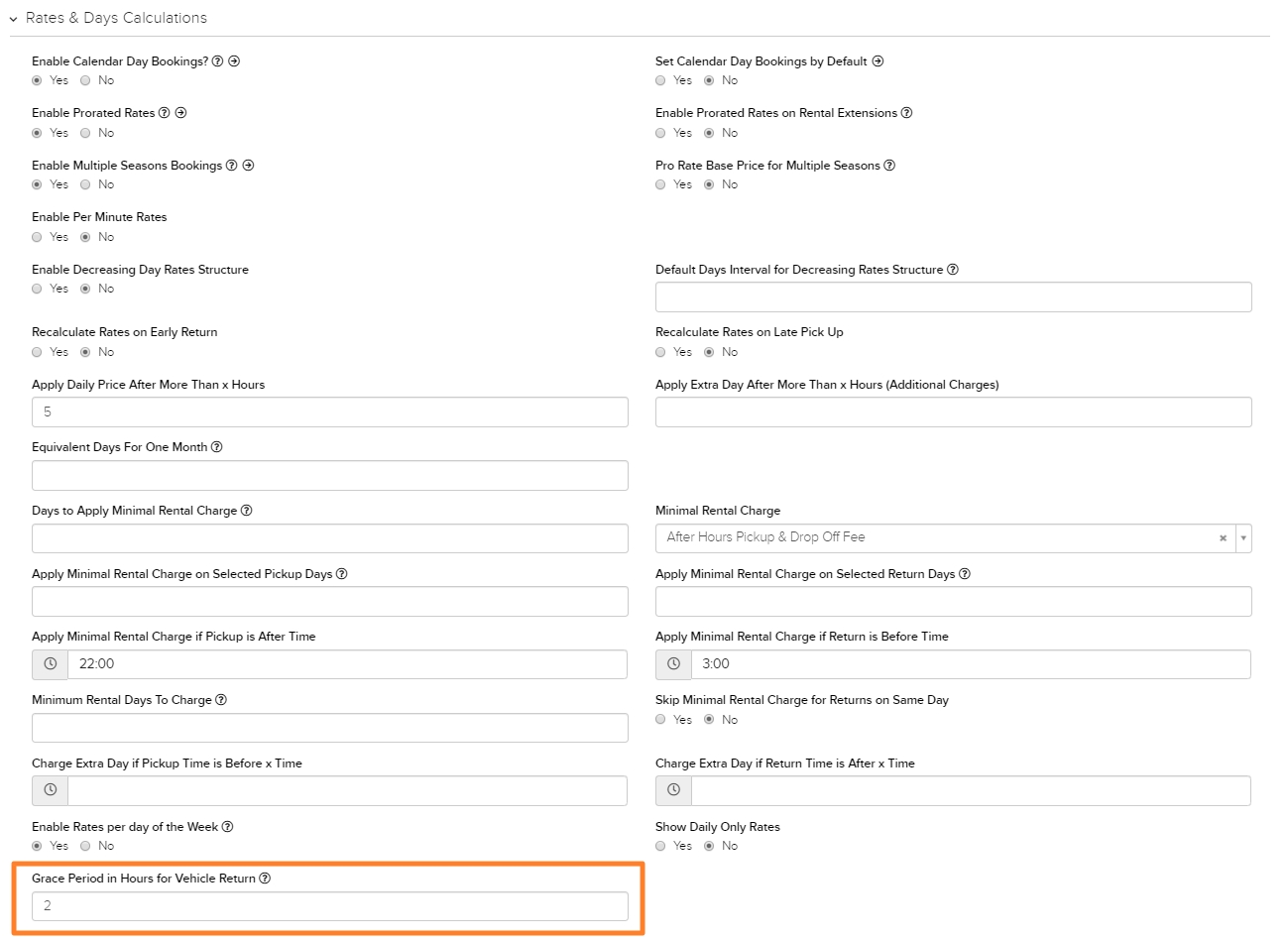 You can enter the number of hours allowed beyond the reservation return time, so that recalculation for extra charges don't apply. For example, the return time is 15:00, when you set this option to "2" the vehicle that is returned at 16:00 or 17:00 will not be charged, but for a return past 17:00 recalculation of charges will be applied.
Click "Save" for the feature to be applied.