This article will show you how to set up SMS templates that can be sent automatically to customers. This is similar to setting up automatic emails which you can read here.
Step 1 – Create An Email Template To Send As SMS
First, navigate to Settings > under Car Rental > Email Templates > and select "Add Email Template" button located on the upper right-hand corner of the screen.

Step 2 – Customize The Template Options
After clicking that button, a window will pop up where you can setup the template. You will see the option to Send As SMS set it to "Yes". Select the item type of your preference.  The image below shows all the settings available for Reservation Attempts type of template. Please note that these options will vary depending on the item type selected. Please refer to this article for details on each Item Type.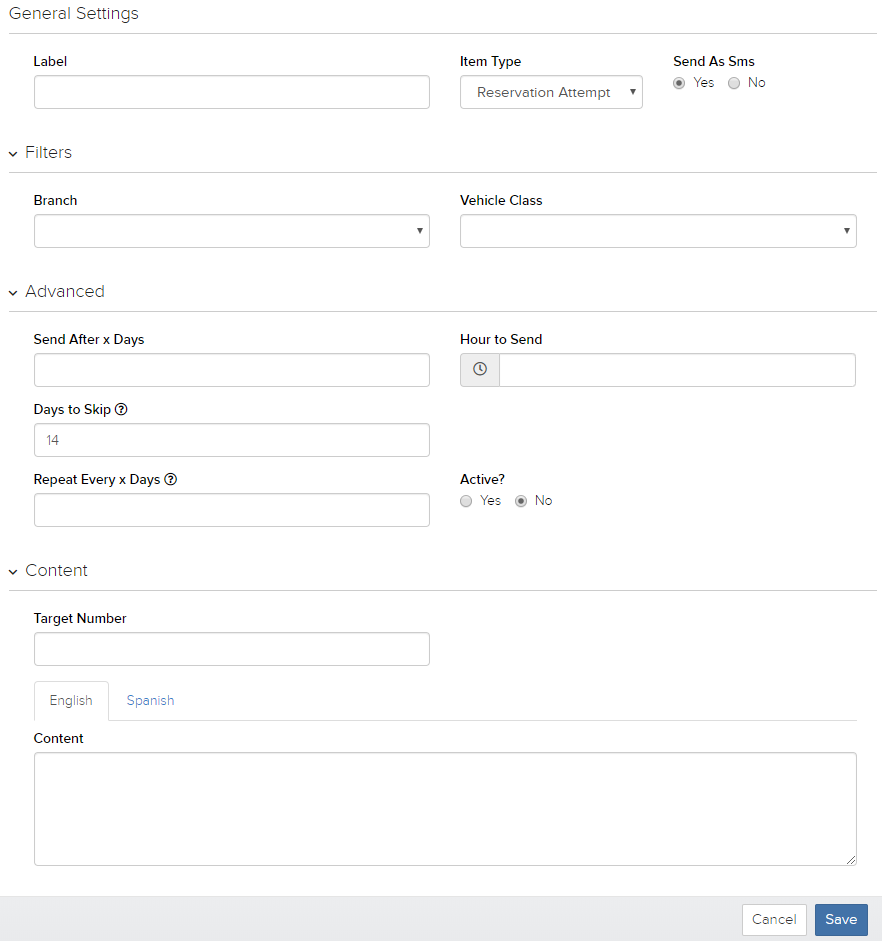 Step 3 – Activate The Automatic SMS
On the same modal, please make sure to set the Active? option to "Yes" otherwise the SMS will not send.
Step 4 – Add SMS Content
Under Content section you can fill out the following details:
Content – add here the message you would like to send.
Target Number – a phone number that you wish to send a copy of the text message to. If you only wish to send the message to the customer/user that applies according to the Item Type selected, then you may leave this field blank.
The format of the number must start with a plus sign followed by the country code and area code, then the mobile number. For example: +18882708389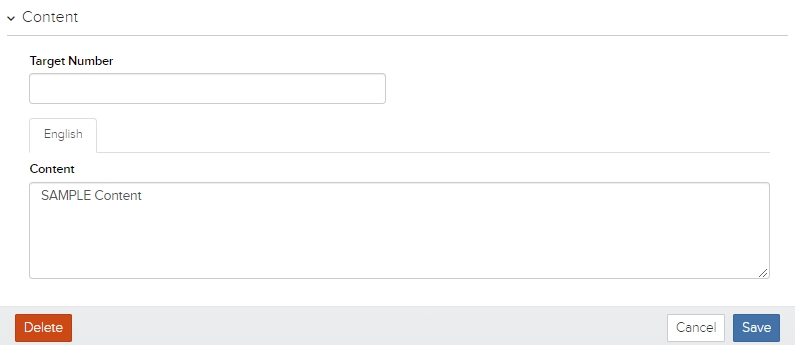 Now press "Save" to apply the changes.
For information on how to see all SMS sent to customers, please go to this article.