The HQ Rental Software offers a wide range of settings for signatures along the reservation process. These signatures can be captured not only on screen but through TOPAZ signature pads. Our software is currently compatible with the following models:
T-S460-HSB-R
T-LBK57GC-BHSB-R
Please follow the steps below to get your TOPAZ signature pad set up.
Step 1 – Configure Your Topaz Signature Device on Your Computer
First, you will need to setup your signature pad on your computer. This will depend on the model.
For model T-S460-HSB-R, you will need to setup an extension for your web browser of preference. Here are the detailed instructions per web browser.
For model T-LBK57GC-BHSB-R, you will need to download SigWeb and install it on your computer. You can download SigWeb at this link on the official TOPAZ website.
Step 2 – Enable  Signature Capture with Topaz Device on HQ Rental Software
Now that you have set up your signature pad on your computer, you will need to enable the settings on the software. Navigate to Settings > Car Rental > Signature Tab > Enable Signature Capture with TOPAZ.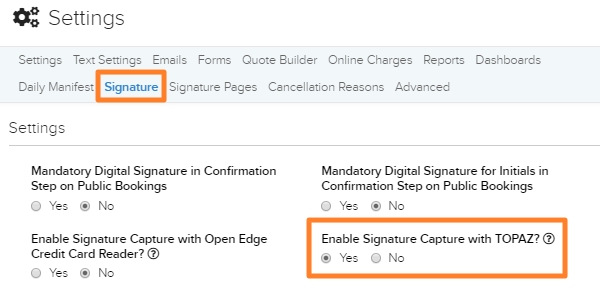 Click the 'Yes' radio button and click 'Save' at the bottom of the screen to apply. This will enable another settings tab called Device Model where you can choose the one you are using.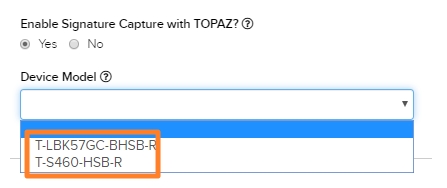 Now, you will see a "Sign with Signature Pad" button on step 8 of the booking process, and on the Add Driver modal on step 7.
Contract signature on step 8
Signature for additional driver on step 7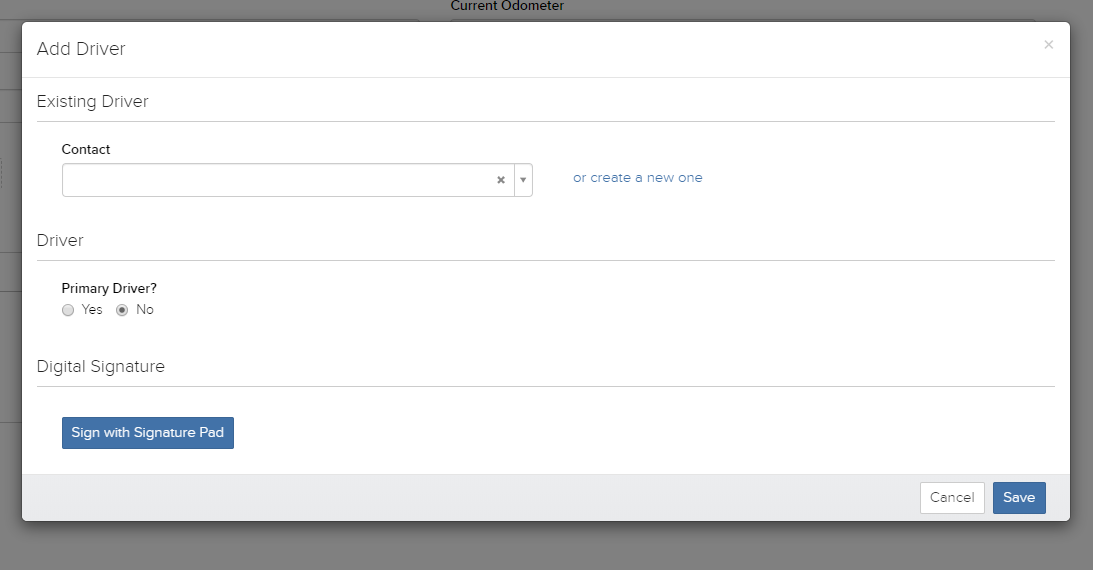 Once you press sign with Signature and your customer signs, you will see a preview on screen which you can save or cancel.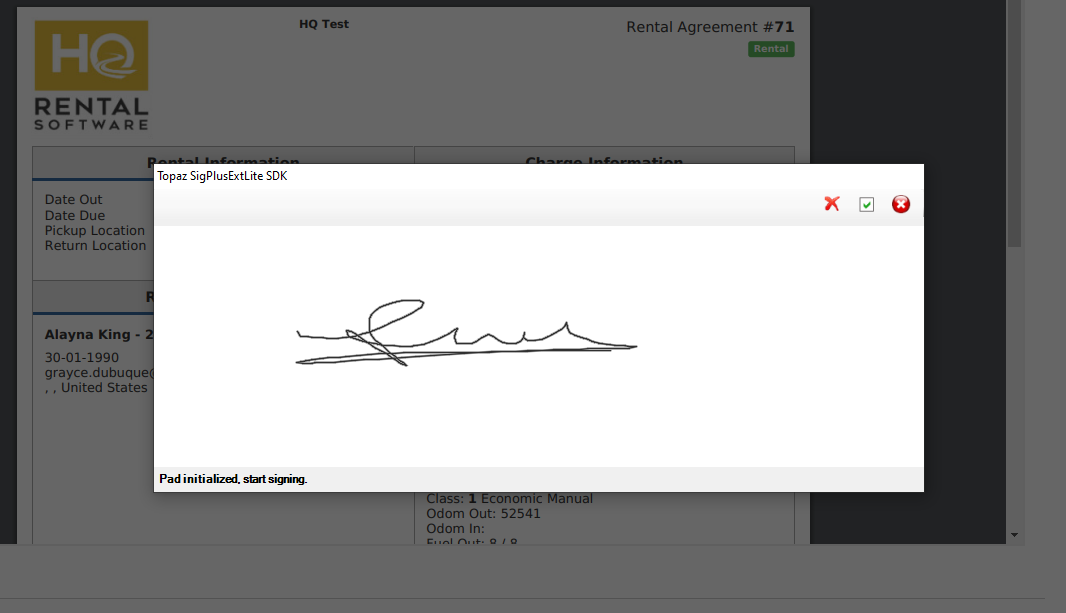 For information on how to setup the digital signature in your rental process,how to add multiple signatures in the system, and how to display them on the rental agreement please go to this article.