This article is a step by step breakdown on how to include additional charges price in Step 2. This means that any mandatory additional charges for the vehicle classes will show in the total price for the car. To learn how to create an additional charge, follow this link here.
Step 1
Firstly, navigate to Settings > Car Rental as shown in the picture below highlighted in dark blue.

Step 2
Here, select "Yes" under "Include Additional Charges Price in Step 2" as shown in the picture below highlighted in orange.

Step 3
Lastly, click on the blue "Save" button at the bottom of the page to save the changes.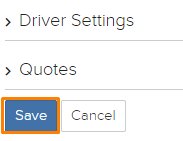 In this example, we have made a mandatory test charge of $10. Now when you reach Step 2, the total price you see will include the mandatory additional charge and sales tax of the daily rate (if any) as shown in the pictures below.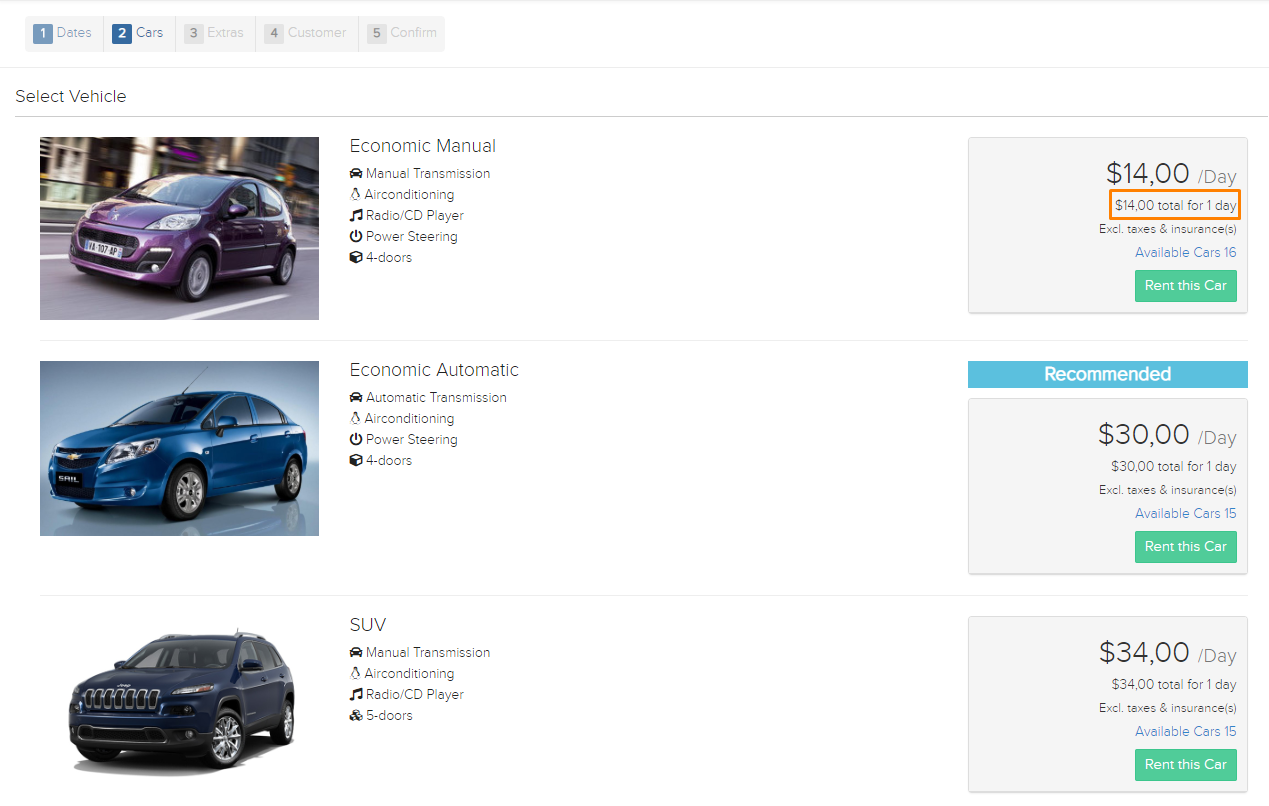 The picture above shows the price without the mandatory additional charge included whereas the picture below does.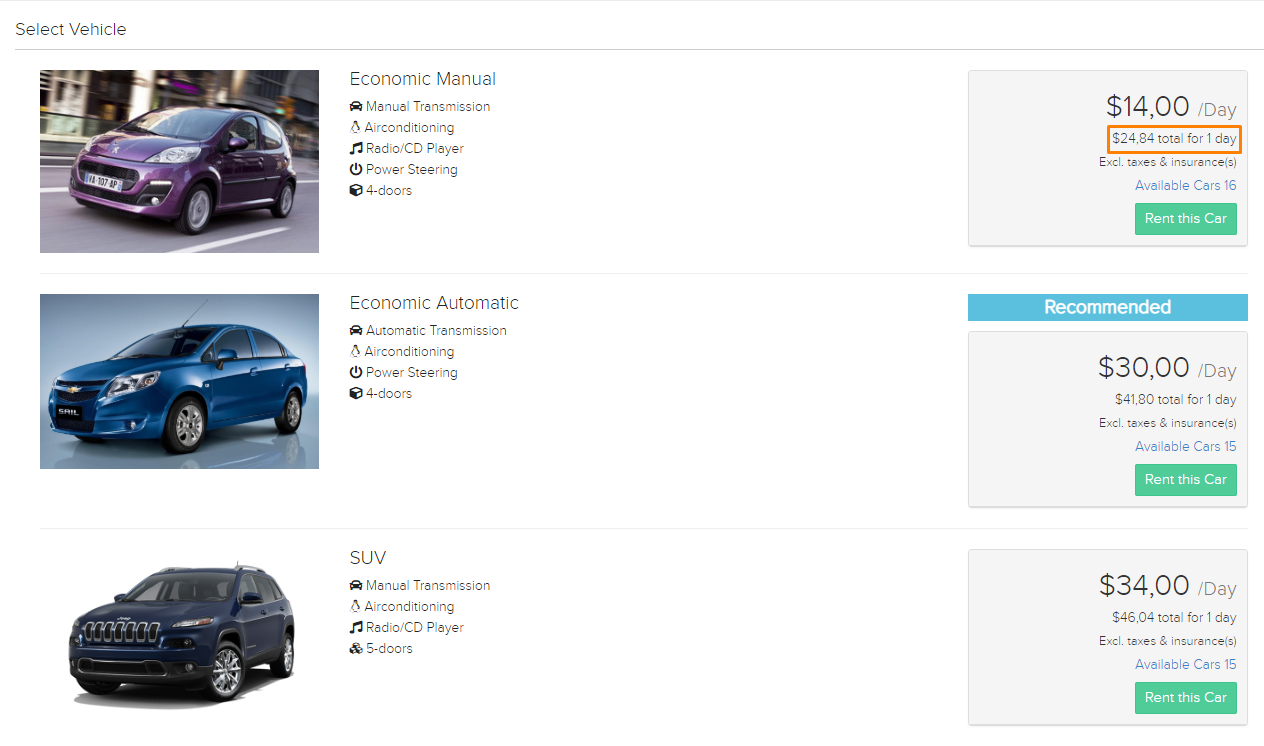 The price of $24.84 is of 6% Sales tax of the daily $14 rack rate + the $10 mandatory additional charge.