This Mine Dashboard is the first tab you will see when you log in if you are no longer in trial mode.
It gives an overview of what your company is handling for that day. These include such as the number of pickups and returns for the day, the number of overdue rentals, tomorrow's pickups and returns, opened agreements, pending payments, maintenance alert and the number of cars under maintenance.
You can click each of the boxes in the picture above and it will open a new page that shows the details of the item that you clicked. For example, if you have clicked on tomorrow's pickups, a new reservation page will open that shows the pickups that you have for tomorrow.
Quick Pickup
This tool located on the right of your "Mine Dashboard", highlighted in orange in the picture below. It is useful for when a customer arrives at your pickup point. You can search for the reservation using 3 different categories – Reservation Number, Vehicle Model or Customer Name. By doing this, it will automatically take you to step 7 of the reservation process for the particular pickup that you searched.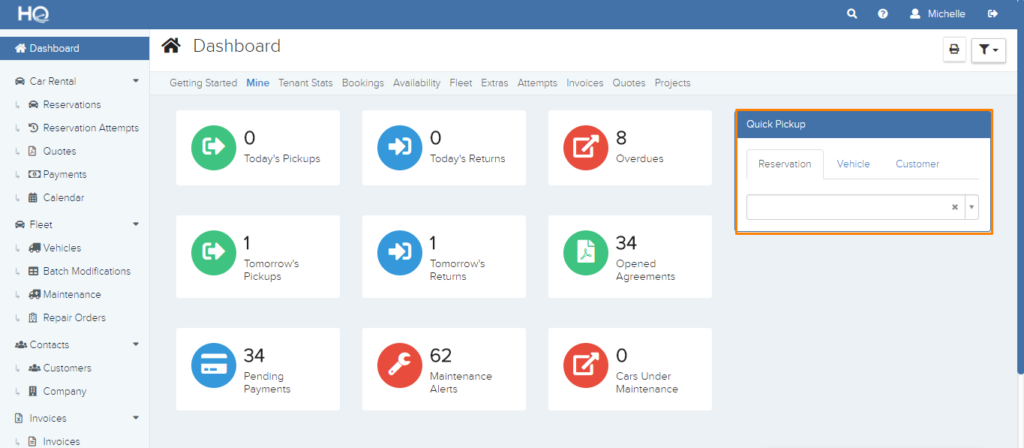 To view more information about the other dashboards, follow one of these links: