This Payment Gateways page lets you manage the general settings for the payment gateway. This page includes 2 tabs which are Settings and Transaction form.
Where can I find this page?
This page is located under the Payment Gateways category in the settings, highlighted in dark blue in the picture below.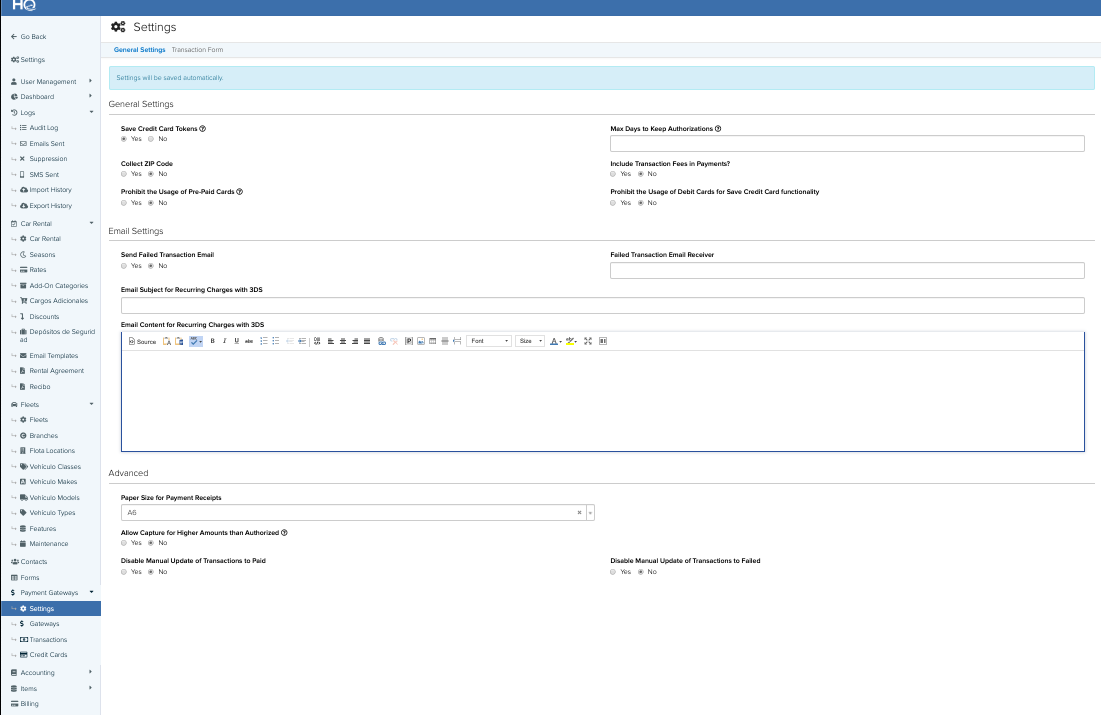 We have 26 types of payment gateways that you can integrate with the system that has been categorized by location for your convenience.
Global
North America
Braintree
Converge
Forte Net
OpenEdge ACH
OpenEdge Swipe
Europe
Latin America
Asia
Africa
To learn how to integrate with any of the payment gateways, click on any of the payment gateway links above.
Settings
This tab lets you manage some of the general settings for the payment gateway which includes email notifications, credit card tokens, and the maximum number of days to keep authorizations. You can hover over the question mark tips to learn more about the setting.
Transaction Form
This is the payment gateway transaction form. This form will appear after the customer clicks on the "Pay Now" button when they receive a payment request email. You can design the form to suit your needs. To learn how to do so, click here. This will bring you to the form builder article where you can learn how to add additional information needed.