This payment requests page is a list of all the details of all the payment requests that your users have made to the customers.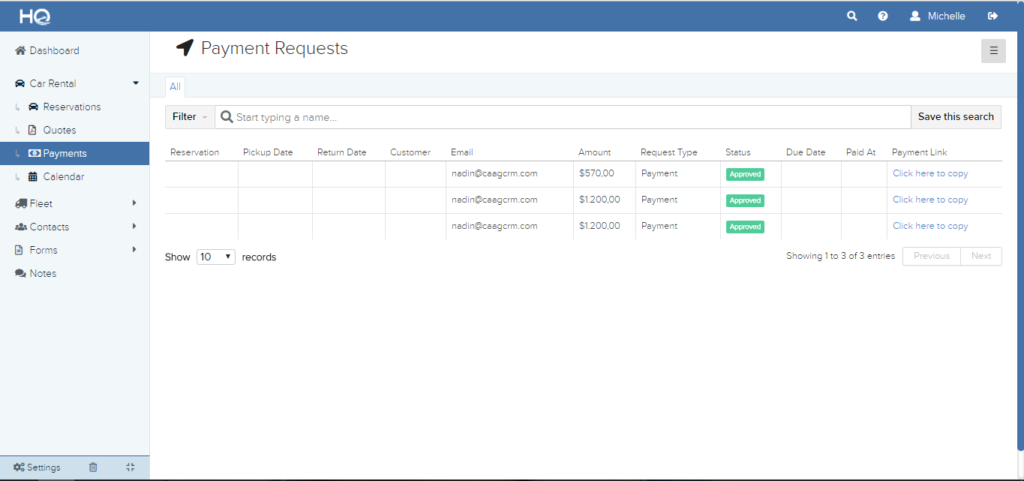 In this page, you can also create, save and delete filters, view more rows in one page and also view more details and sort them. You can also export your data into an excel file. To learn how to do so, follow these links:
Where do I find this page?
Firstly, navigate to Payments under the Car Rental category in the menu.
Next, click the blue "Request Payments" button on the top right of the page, highlighted in orange in the picture below.

How to make a payment request?
On payments (step 6) in the reservation process, click on the green "Request Payment" button.

It will open a new window in which you can enter the recipient's email address, and due date. Click on the blue "Send Request" button, highlighted in orange in the picture below, to send the request. Once you have done so, a new item will appear on the table and an email will be sent to the customer with a link to make the requested payment. This feature is only available if at least one payment gateway is enabled. You can then check the status of the payment request through this table.