This page is a list of all the details of all the repair orders that you have created in the system.
Where can I find this page?
This page is located under the Fleet category, highlighted in dark blue in the picture below.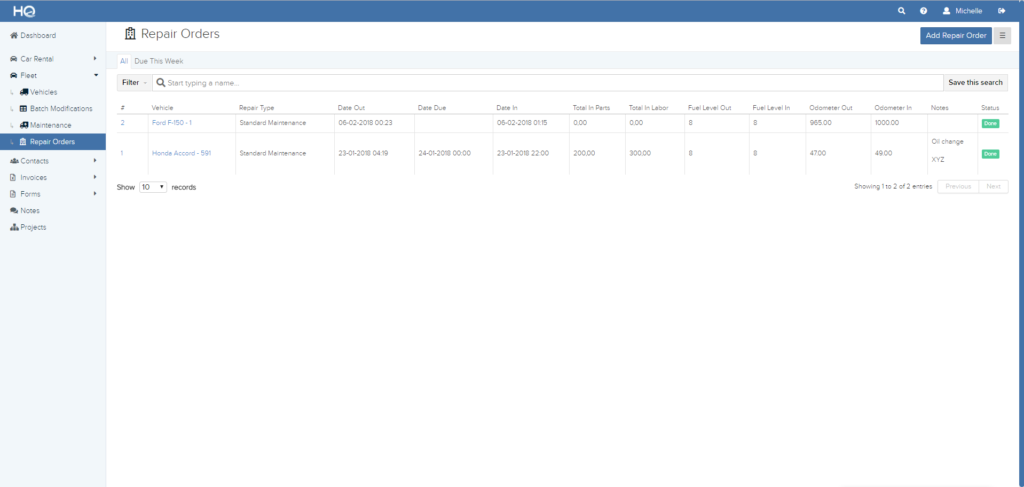 How do I create a new Repair Order?
Firstly, click on the blue "Add Repair Order" button located on the top right of the page, highlighted in orange in the picture below.

Step 1
Once you have clicked on the button, it will redirect you to a new page.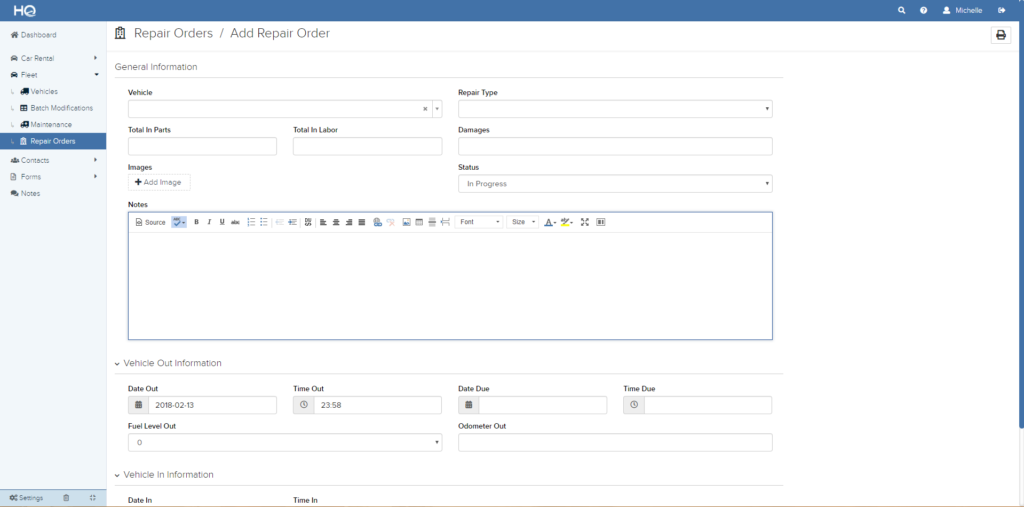 Step 2
Enter the details of the repair order. You do not need to add details to "total in parts" and "total in labor" when you create the repair order, this can be added in later when the vehicles return. This form can also customize to add and remove details to suit your company needs. You can learn how to do so by following this link here. The link will take you to the form builder article to learn more about the system's form builder tool.
Step 3
After you have keyed in the details correctly, click the blue "Save" button, highlighted in orange in the picture below. When the vehicle has returned, you can key in the rest of the details and click the same blue "Save" button to update the repair order.

Difference between Date Due vs Date In
Date Due is used to show when the vehicle will become available in your system. It is usually an estimated date to show that the repair will be done by this date and time. For example, if you set the date due to 24/3/2018 12:00 pm and a reservation takes place on 24/3/2018 11:00 am, this particular vehicle will not be available for rental in the system. It is best to leave the date due empty so that the vehicle will not appear as available in the system if you do not have an estimated date for when it is done.
Date In is used to show that the vehicle has arrived at your parking lot on that date and time. You will mainly use the date in as a record to keep track of your vehicle. When you use the date in field, it is important to set the status of the repair order to "Done".