The reservations page is a list of all the reservations that are in the system. In this article, we give an overview of the page and link to other articles that explain how you can manage the reservations table.
Where can I find this page?
This page is located under the Car Rental category on the menu, highlighted in dark blue in the picture below.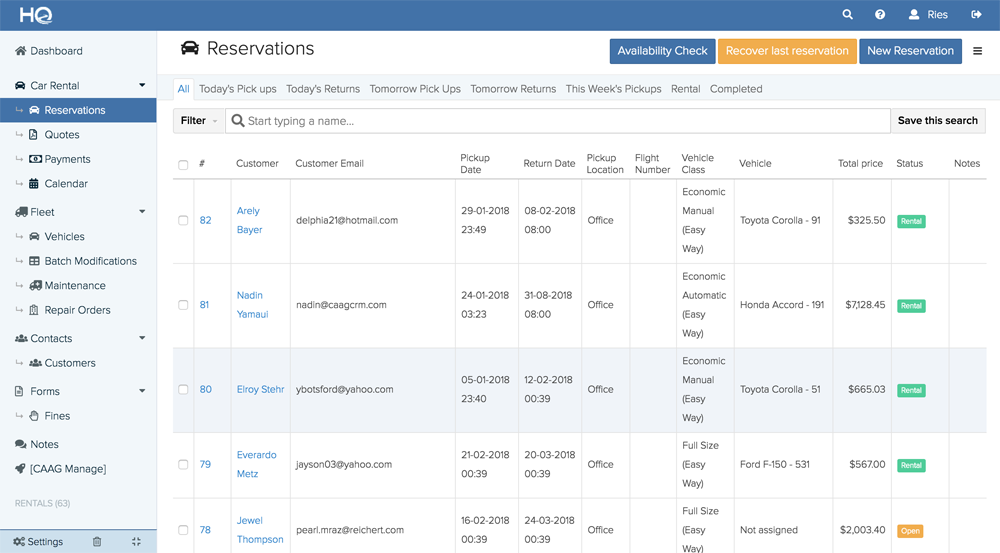 On this page, you can also create, save and delete filters, view multiple rows, and sort them. You can also export your data into an excel file. To learn how to do so, check out these articles:
To learn how to make a new reservation, click here. For how to use the Availability Check function, click here. You can also learn how to print airport signs for airport pickups here.