This Transactions page gives you an overview of all the details of all the transactions that are made through a payment gateway.
Where can I find this page?
This page is located under the Payment Gateways category in the settings, highlighted in dark blue in the picture below.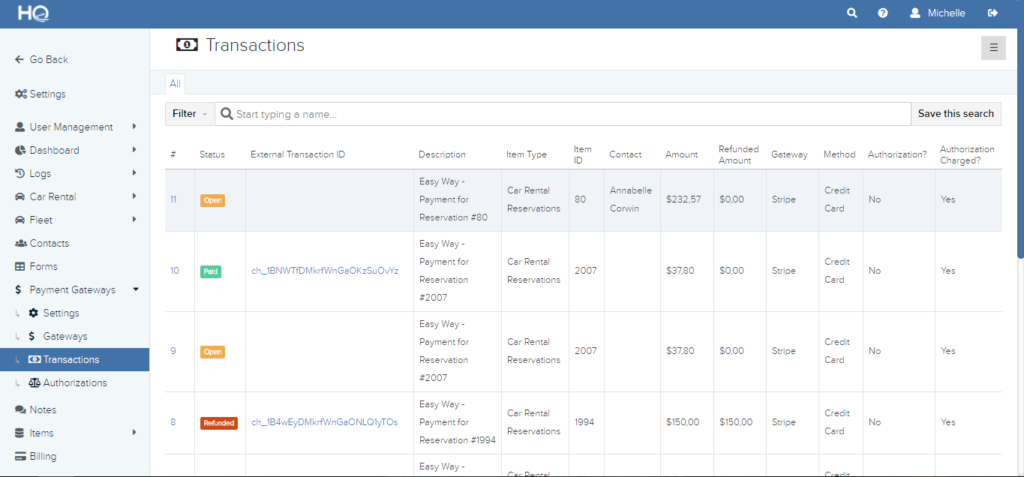 In this page, you can also create, save and delete filters, view more rows in one page and also view more details and sort them. You can also export your data into an excel file. To learn how to do so, follow these links:
At the moment, the system has a choice of 15 payment gateways that you can integrate into your system. These payment gateways include:
CXPay
Swipe
Doku
Forte Net
Klarna
Converge
Cash
Transference
To learn how to integrate with any of the payment gateways, click on any of the payment gateway links above.