This page is the database of all the users that currently have access to the system.
Where can I find this page?
This page is located under the User Management module in the settings, as shown below.

---
How to Add User
Click on the Add User button at the upper right corner of the page. A window will pop up where you can input all the details about the user that you are adding.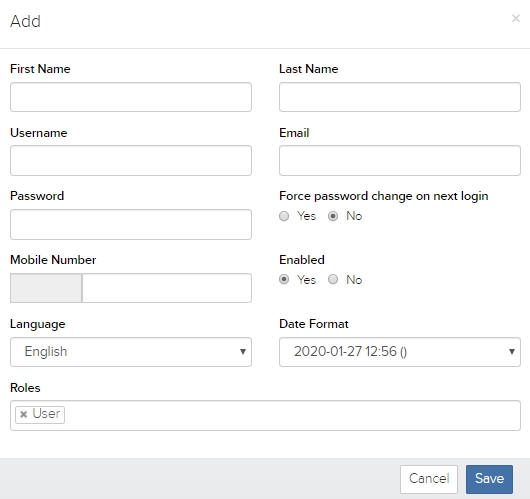 NOTES:
– You can set the password first and then click Yes on Force password change on next login for the User to change it right away after its first login
– Users can be assigned with multiple Roles. You may read more about User Roles.


After entering all the proper details, you may proceed in clicking the Save button.