This article will show you how to replace a vehicle once the reservation is on Rental status.
Navigate to the reservation on a rental that you wish to modify by going to the reservations table and selecting it. Now you can go to step 8 or the "Agreement" step. There you can scroll down to the section title "Contract Modifications", and click the blue "Replace Vehicle" button.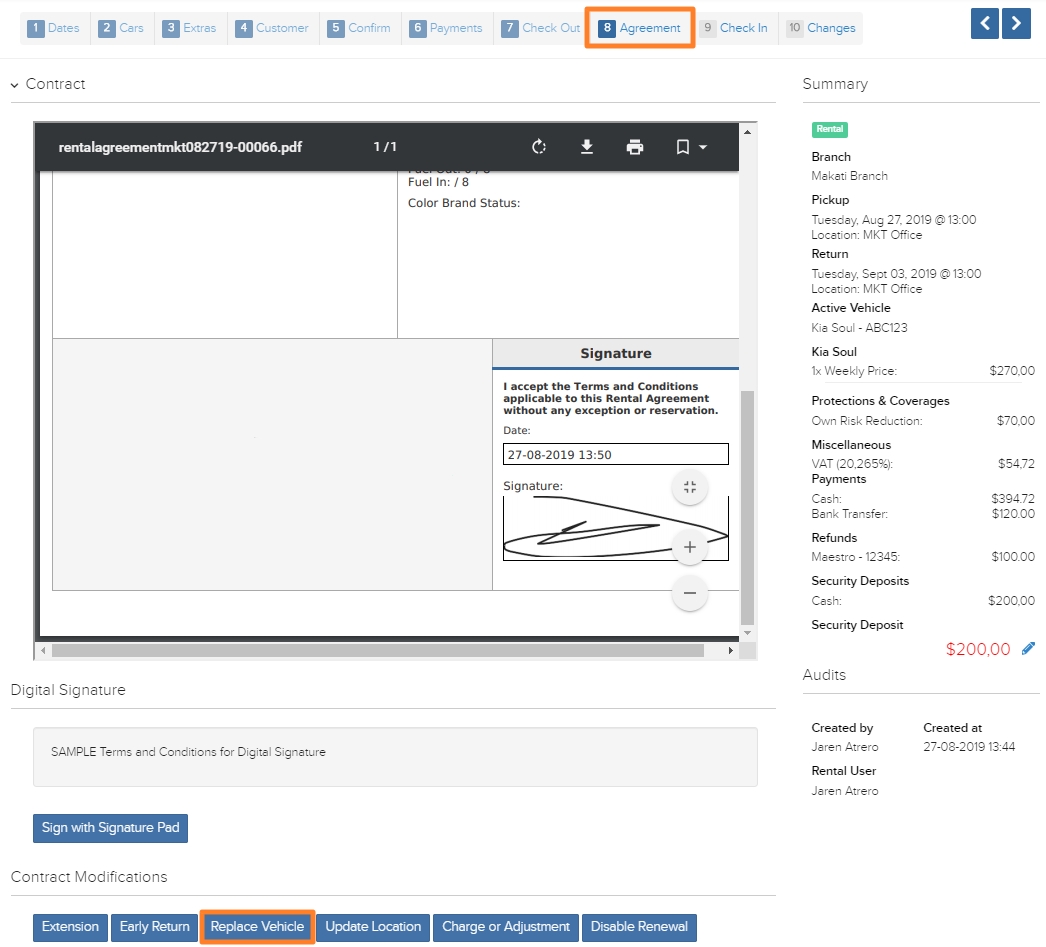 Once you click the "Replace Vehicle" button, an "Add Vehicle Replacement" window will pop up where you can enter the details of the replacement.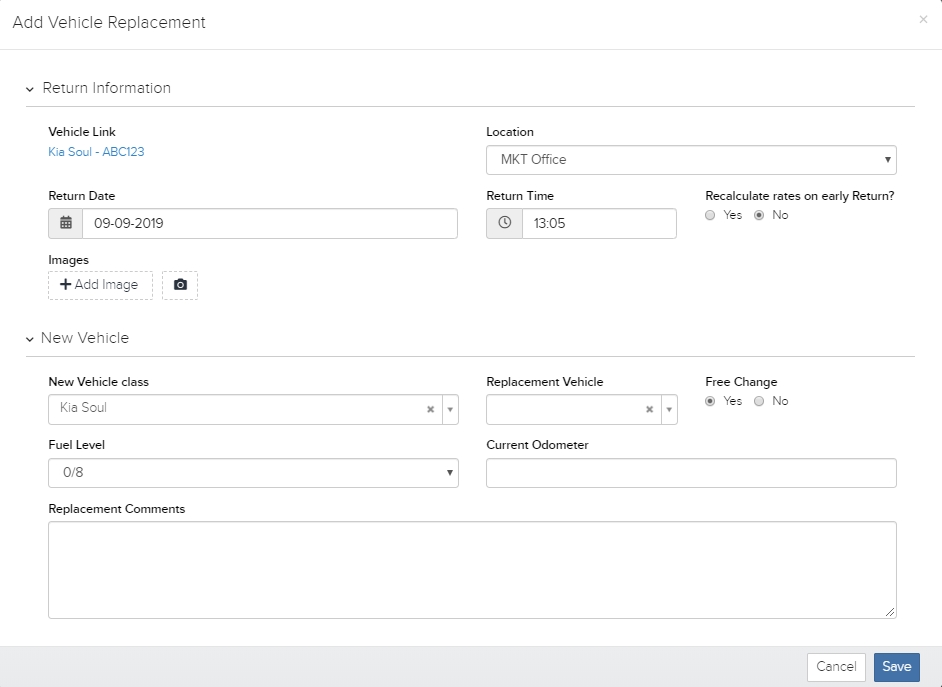 Return Information
Vehicle Link – This indicates which vehicle is currently used for this reservation.
Location – You can choose where the vehicle is returned.
Return Date – Date of replacement.
Return Time – Time of replacement.
Recalculate rates on early Return – This gives you the option to recalculate the rates on early return of the vehicle. If "No" the reservation will continue with the original rates.
Images – You can add images of the vehicle when it was returned.
New Vehicle
New Vehicle Class – Choose the class of the vehicle that you will release for the replacement.
Replacement Vehicle – Choose the specific vehicle you will release for the replacement.
Free Change – This gives you an option to apply the original rate of the reservation or apply new rates based on the vehicle class.
Fuel Level – Fuel level out.
Current Odometer – Odometer level out.
Replacement Comments – Here you can add notes regarding the replacement.
After filling out every field, make sure you click "Save" to apply the replacement.