Our system has two main ways to integrate with your website, a WordPress Plugin or a direct iFrame implementation. This article is a step by step breakdown of how to integrate if you are using a WordPress based website. To learn how to integrate if you are not using a WordPress based website, click here.
Step 1
On the main menu of your WordPress Website back-end navigate to Plugins > Add New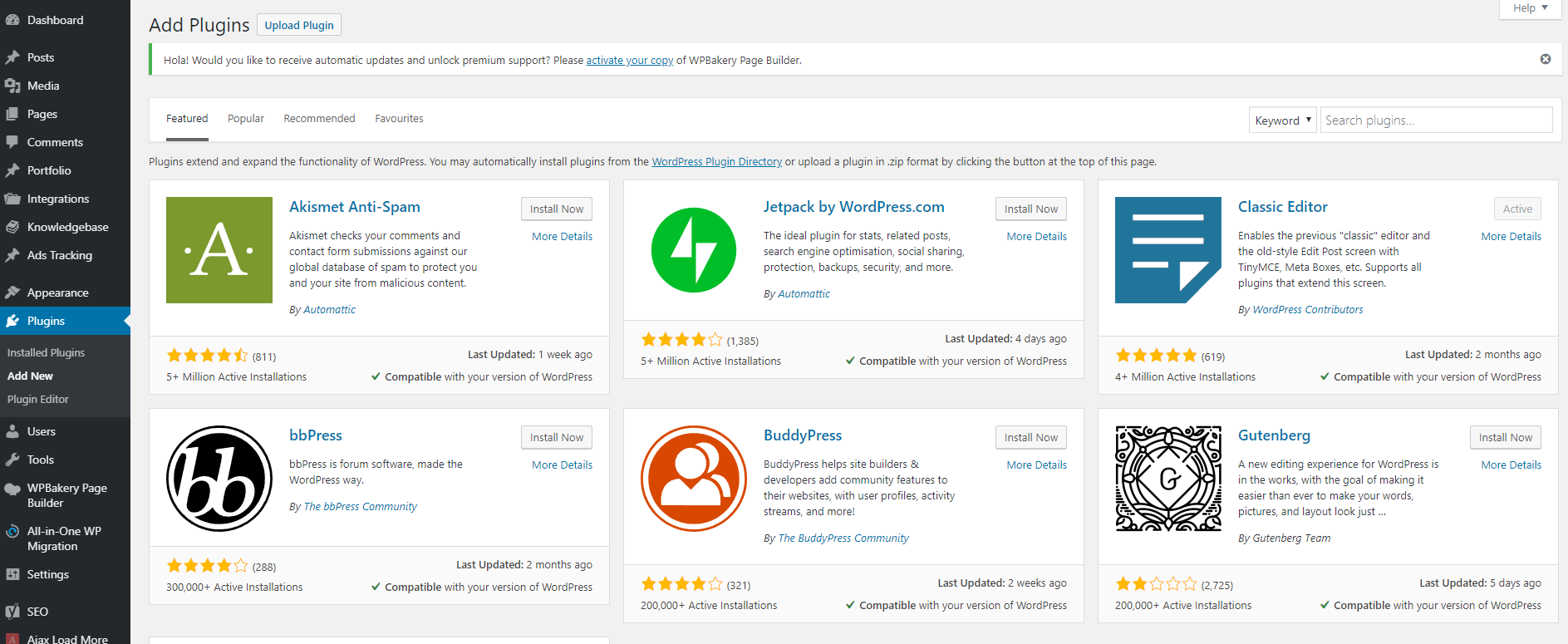 Step 2
Search for HQ Rental Software in the search box, and select "Install Now" as shown in the image below.

Once you have installed the plugin, please select "Activate" as shown in the image below.

Step 3
Next, set up the credentials to connect to the system. In WordPress go to Settings > HQ Rentals.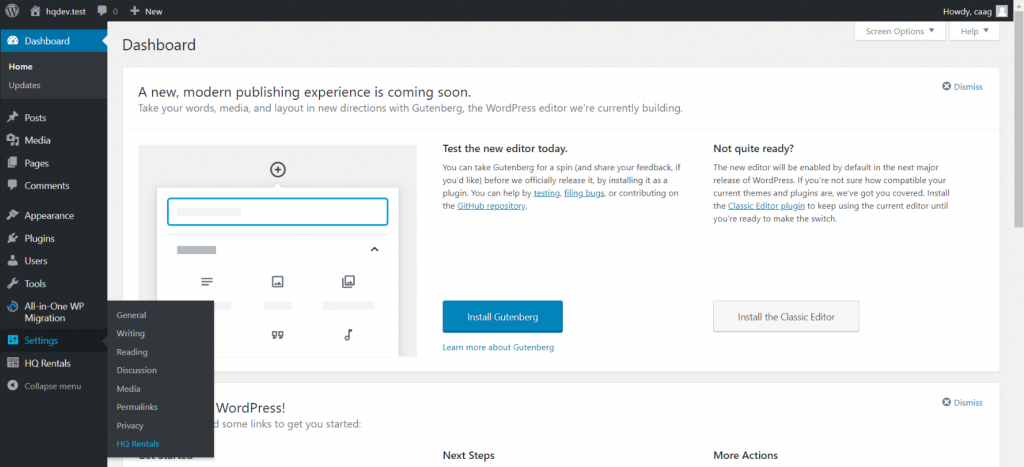 Step 4
Now in HQ Rental Setup area, please open the tab called "General Settings". Next, you will need to login using the same credentials you use for log into the system. Only account credentials from users with an "Administrator" role should be used.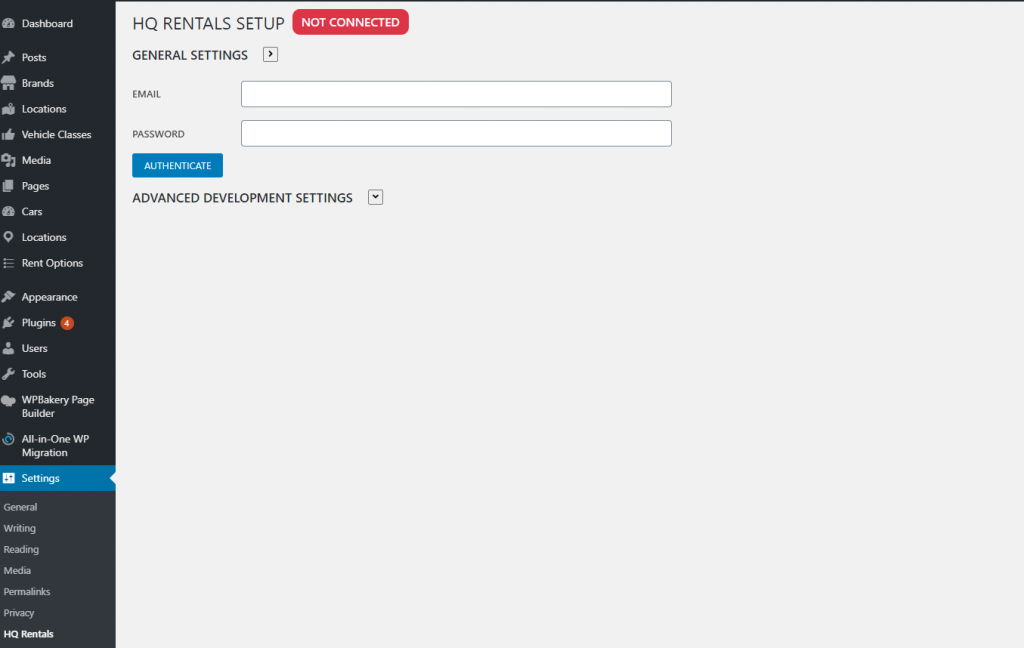 Once you have entered your credentials, press the Authenticate button. You will now see the following success screen informing that the plugin has been setup and is now connected.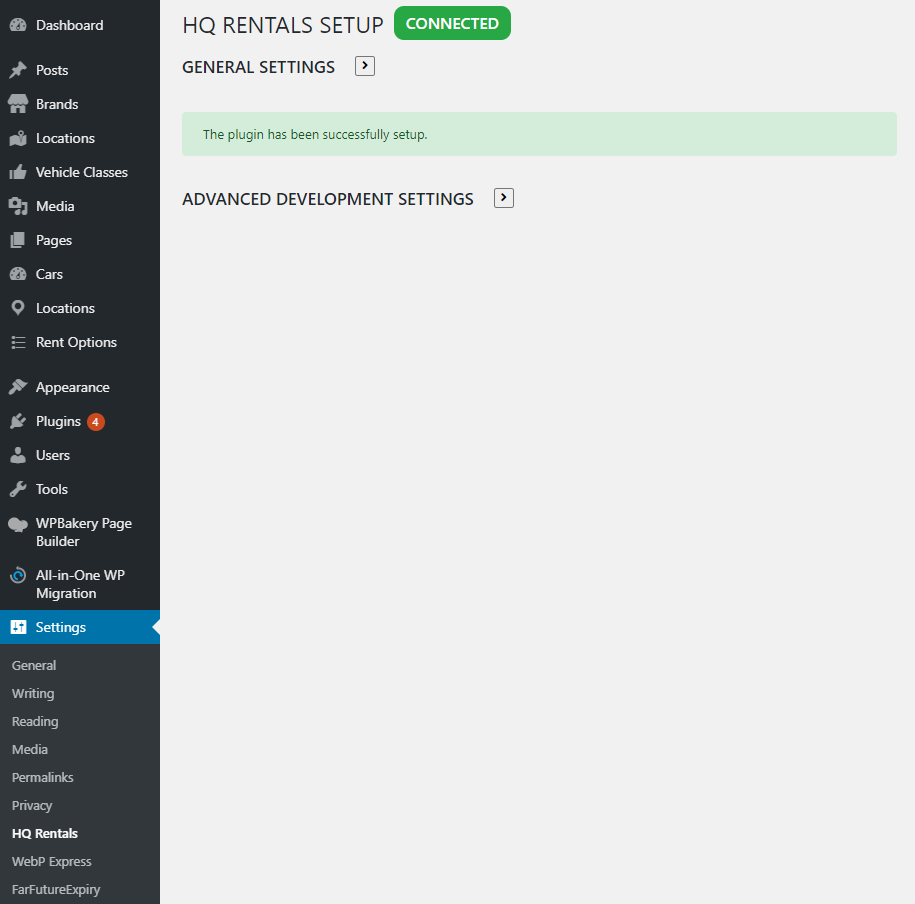 Step 5
You can now go to the tab called "Brands" and you should see this table; now just copy the "Reservations Snippet" and paste that on the page where you would like to display the booking process. The system will automatically resize the iFrame on this page.

To learn how add custom styling (CSS) for your reservation process so it blends nicely with your website, please follow this link here.
Safari & Opera Browser
Due to an incompatibility with Safari and Opera browsers, the domain name of the iframe has to be updated. You will need to add a CNAME record in your DNS records where the value is the name of your tenant. For example, if your link is my-company.caagcrm.com or my-company.hqrentals.app the value for the CNAME record has to be "my-company", and the value needs to be your link for example my-company.caagcrm.com
Once you have created the CNAME record on your domain, you will receive an SSL error. Please create a support ticket inside the HQ application so our team can proceed with the installation.